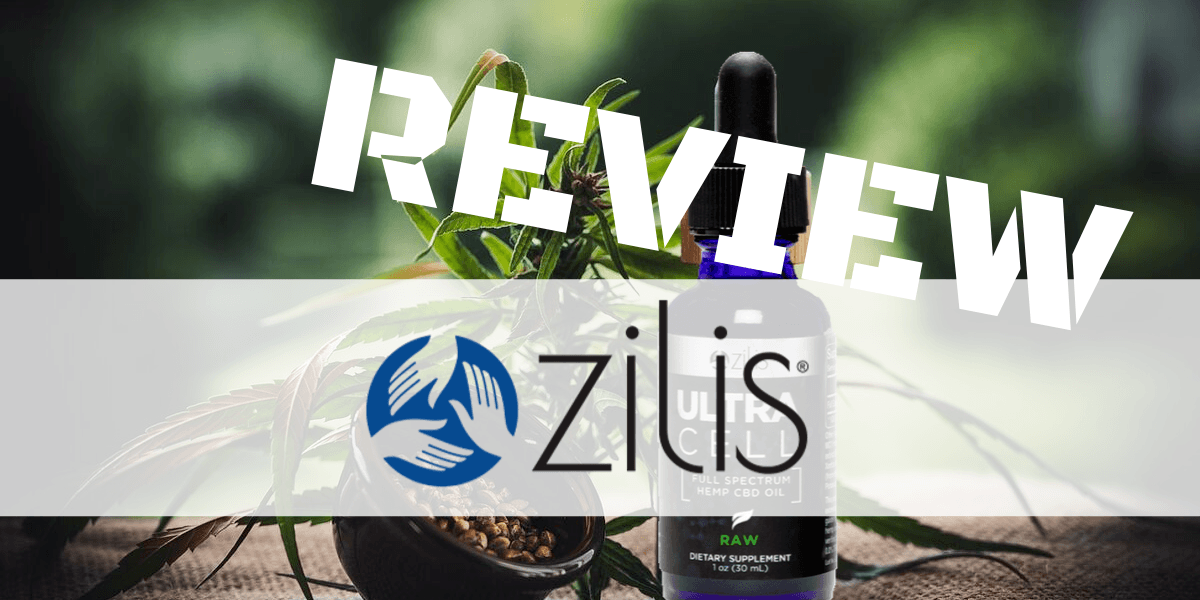 Zilis Review – Scam or Good CBD Opportunity?
Zilis' products are said to be some of the best, and the business opportunity is said to be a way to achieve financial freedom, but how true is all of this?
Is Zilis a scam?... are they legit?
In this review we'll be taking a look at the products and addressing quality concerns, the business opportunity and compensation plan, how much you can realistically make and more.
Thinking about buying products or joining the business? Hold off on answering so soon. You are going to want to read this first...
Overview
Company: Zilis
Website: zilis.com
Structure: Direct Sales/MLM
Offers: Sale of CBD products and a business opportunity
What Is Zilis?
Another company from our list of CBD direct sales companies, Zilis was founded in 2015 by Steven and Angie Thompson and is based in the great state of Texas. They claim to be the "fastest growing CBD company in the United States", but who knows how true this is. What we do know is that they are at least one of the big players.
The company uses a direct sales approach to sell products, meaning that they rely on an independent workforce of "ambassadors" to do the selling. Additionally they are is a MLM (multi-level marketing) component to the business which means that ambassadors can recruit in other ambassadors to build "teams" and increase income potential.
The products in their lineup vary with intended use, but all are based around the fast emerging industry of CBD.
This business if very similar to HempWorx if this place is at all familiar.
*Note: The name "Zilis" actually comes from the Swahili language and means "nutrition multiplied", which is pretty cool.
Is Zilis a Scam?
In short, no this place is not a scam. Neither the products nor the business opportunity is a scam. And Yes, everything that they are doing is legal. Although CBD comes from the cannabis plant it has no hallucinogenic effects and is legal. It is a cannabis extract without the "high" often associated with marijuana.
However, the business opportunity can be said to be misrepresented. It is not "easy" to make money with this company and you will see why later in this review.
Products
The product list is pretty short and I'm not all too impressed by it. However, they do provide products that I have never seen before and the quality seems to be top-notch.
You can purchase some non-hemp-based products through their platform but the main product lineup consists of their "Ultra" products, which include:
UltraCell
This is their regular old "Full Spectrum Hemp CBD Oil" as they call it. This means that it isn't pure CBD extract but also isn't hemp oil that contains no CBD.
Sometimes the labels can be confusing. This is a full spectrum hemp extract that contains CBD in the mix--but the concentration isn't listed.
Concentrations of CBD in full-spectrum hemp oil vary naturally, but according to the FAQ page on Zilis' website there is generally around 16.67mg of CBD per serving... meaning 16.67mg per 1mL. This is equivalent to a 1oz bottle with 500mg of CBD, which is pretty typical.
It is sold in 1 ounce dropper bottles that can be taken alone or added to drinks. Available flavors include raw (natural), berry, and lemon.
UltraCBG
The UltraCBG includes a concentrated amount of CBG, which is another cannabinoid from the cannabis plant, like CBD, that is said to have many of the same benefits, but occurs in smaller amounts naturally.
This product is a mix of full spectrum hemp oil with the addition of a concentrated amount of CBG. There are about 5mg of hemp oil extract and 2mg of CBG per serving (a serving is 1 mL).
It also comes in a 1 ounce dropper bottle and is flavored with hibiscus.
This can also be easily supplemented by itself or added to drinks.
UltraCell Topical
This is a topical UltraCell product that is a cream and comes in a container. It is also "full-spectrum hemp CBD oil" as they call it.
It consists of CBD, aloe vera, and organic oils--and can be applied topically for aches/pains or for it's skin rejuvenating properties.
It can be purchased in 2oz containers or min (0.23oz) containers.
"Ultra Boosters"
And now this takes us to what are called Ultra Boosters. These are supposed to compliment the Ultra products above by using the "Mimetix" formula. However, they can also be taken as standalone products.
The Mimetix formula contains green tea leaf extract, hops flower extract, turmeric root extract, ginger root extract and echinacea leaf extract... and is supposed to support the health of the endocannabinoid system.
Basically what this blend is supposed to do is help enhance the effects of their hemp-based products. BUT... these are all hemp-free.
*I'm not entire sure how effective this Mimetix blend is at "boosting" the effects.
UltraBurn
UltraBurn is a water-soluble weight loss supplement that consists of a blend of natural ingredients including Chromium, garcinia cambogia, green coffee extract, coffee robusta seeds, and the Mimetix blend.
Much of it's metabolism boosting power seems to likely be contributed by it's caffeine content.
It has a spicy cinnamon taste to it and comes in a dropper bottler.
UltraIce
This also contains the Mimetix formula and is for homeostasis support... keeping the body in good balance. It provides some well-known anti-inflammatories in the mix which can have a wide range of health benefits.
UltraEdge
UltraEdge is their cognitive support supplement and it is formulated to give your brain an edge. It has the Mimetix formula along with ingredients like acai, maca root, citicoline, rhodiola root extract and more.
Benefits include improved mental clarity, mental energy, focus and concentration, alertness, and overall cognitive functioning.
UltraDream
Besides the Mimetix blend, UltraDream has GABA, melatonin, and chamomile extract to support sleep.
The relaxing effects from this product would go nicely with a CBD product as well.
Is The Quality Any Good?
So they sell CBD... but how good is this CBD. There can be a massive difference between good quality CBD and poor quality CBD that may have came from poor crops and/or damaged during production.
They are certified, source their crops from good areas, have each batch tested before sale, and go through the trouble of bringing water-soluble CBD to the public--so as far as I see it they are bringing some top quality products to the table.
Certifications - The company is certified with the US Hemp Authority. This ensures high standards, best practices and self regulation... so that you know the products you are receiving are up to par.
USA Origin - Zilis sourcs their hemp from a certified USDA producer in Colorado. This doesn't ensure a top quality product, but it is nice to see that these crops will be under more heavy regulation than if they were grown in many foreign countries.
Is Each Batch Tested? - Yes, Zilis does have each batch of product tested before being packaged and shipped to customers.
The nice thing is that they actually have an app you can download where you are able to scan the bar-code of any product to see the analysis report, where it came from, etc.
*I'm unsure if they test in-house or have a 3rd party do the testing.
Bio-availability - Zilis CBD products are water-soluble, which is good if you are taking them orally.
Water soluble CBD has a much higher bioavailability than oil-soluble CBD, which isn't easily absorbed into the blood stream and largely goes unused.
It's nice to see that Zilis goes through the trouble of turning CBD water-soluble. This is an added step in the production process that some companies don't bother with. Not all CBD products are like this... and many companies don't even make the distinction.
Business Opportunity
The business opportunity is a combination of direct sales and MLM.
As mentioned, Zilis doesn't sell products in stores. Instead they rely on an independent sales force of ambassadors, which anyone can become by joining.
Ambassadors can make money by selling products and recruiting in other ambassadors into their "team", which is the MLM (multi-level marketing) part of it.
Cost to Join
Everyone has to pay the membership fee of $99 to join. But if you want a backoffice that helps with managing an organization (of people you get to join) then that will be an extra $29/mo.
There are also 3 starter packs that you will be pushed to purchase, which will provide you with Zilis products and increased earning potential in the compensation plan.
Bronze Starter Pack is $199
Silver Starter Pack is $599
Gold Starter Pack is $1,299
*Ambassadors recruiting you in might also push you to purchase the more expensive starter packs because they will earn larger commissions.
Compensation Plan
There are 7 different ways to get paid, ranks, a pyramid structure where commissions get passed up, bonuses, etc.--overall pretty typical of a MLM business.
I'll go over each way you can earn and I'll be breaking them down so they are as easy to understand as possible... MLM comp plans are well-known for being confusing.
But first we need to cover the different ranks... which are very important. The higher rank you have, the more earning potential.
Associate
Community
City
Area
Regional
National
Presidential
Diamond
Double Diamond
Triple Diamond
Black Diamond
Keep these ranks in mind as we go over the 7 ways to earn. You will see that they make a big difference.
Some terms to remember as well include:
PV (personal volume) is the volume of sales from your own purchases and your customers' purchases. Each product has a certain volume attached to it and you must buy/sell a certain amount of products each month to qualify for certain areas of the comp plan.
GV (group volume) is the volume of sales from your "team", aka your downline. This includes your customer and ambassador orders, their customers and ambassador orders, and so on.
1. Retail Profit
First up on the list is Retail Profit. This is profit that comes from selling to customers.
When you sell to customers you have 2 choices.
You can purchase extra Zilis products yourself at wholesale price and sell them at retail price directly to customers.
You can refer people to your Zilis replicated website to purchase products, which you will get when you join.
Additionally, there are 2 types of customers: Retail Customers that purchase one-time at full price and Preferred Customers that sign up for monthly auto-ship and get discounts.
Qualification: You only need to "be in good standing" as an ambassador to earn these commissions.
2. Fast Start Bonus
This bonus comes when you recruit in a new Ambassador and they purchase one of the optional product packs.
You will earn:
$20 if they purchase the Bronze
$60 if they purchase the Silver
and $130 if they purchase the Gold
Qualification: You will need 50 autoship PV or 75 in other PV the month prior. As mentioned, these numbers come from the order volume of you and your customers.
3. Binary Team Commissions
They tell us that the binary commission structure "pays you up to $30,000 a week" but this is definitely not something you should count on. At the beginning Associate rank you will only have the potential for $250/wk at most.
The way it works is there is a recruitment tree that branches off by a multiple of 2 every row it goes down. There is you and below you there are 2 positions... below those 2 positions there are 4 positions, and so on.
When you recruit Ambassadors into the business they will be placed in your downline at open positions. As you recruit in more Ambassadors they will also recruit in more people, further filling out your downline.
You will be able to earn 20% commissions from the order volume of enrollment packs or upgrades on the side of the binary structure that has less.
Qualification:You must have 100 autoship PV or 150 other PV from the previous month.
4. Infinity Fast Start
This bonus is reserved for people of the Area, Regional, and National Ambassador ranks and is an additional recruitment bonus when new ambassadors join and purchase one of the starter packs.
You will earn $8 - $150 in extra commissions from new ambassadors purchasing starter packs through this bonus--which is dependent on rank and the type of starter pack purchased.
Area Ambassadors earn $8 from Bronze Starter Packs, $35 from Silver Starter Packs, and $60 from National Starter Packs.
Regional Ambassadors earn $15 from Bronze Starter Packs, $60 from Silver Starter Packs, and $110 from National Starter Packs.
National Ambassadors earn $21 from Bronze Starter Packs, $75 from Silver Starter Packs, and $150 from National Starter Packs.
5. Generational Bonus
These are paid from all order volume in your downline except for starter packs and are considered "the foundation of your residual income".
They are paid down to 6 generations deep in your downline... BUT, it's not the same as the downline mentioned with the Binary Commission structure. Instead, these are paid out via a uni-level structure what looks something like this:
In this structure there can be an infinite number of people on each level (generation in this case). A generation is formed when someone in your downline reaches the leadership ranks and has a good-sized team of their own. So it's basically a team within your downline team... if that makes sense.
The commissions per generational level are as follows:
6. Infinity Residual Bonus (IRB)
With this bonus you can earn up to 9% of the volume from your generational downline... only this bonus goes down infinite generations instead of just 6. These are also paid on all order volume except for starter packs.
4% commissions for Area Ambassadors
7% commissions for Regional Ambassadors
9% commissions for National Ambassadors
7. Infinity Matching Bonus (IMB)
This bonus pays on all the Ambassadors that you personally recruit in who reach the leadership ranks and is a percentage matching bonus of the IRB just mentioned above.
You will start to receive this bonus at the rank of Area Ambassador at 10% and can earn as much as 40%.
Area Ambassadors earn 10%
Regional Ambassadors earn 20%
National Ambassadors earn 30%
Presidential Ambassadors earn 40%
Benefits
​​In addition to the 7 ways to make money, Zilis also provides some benefits that Ambassadors can enjoy.
Blessing Bonus - This bonus ranges from $100 - $400 per month and is intended to be a way for Ambassadors in the highest leadership ranks to give back to the community. You can start receiving this bonus at the rank of City Ambassador.
Healthcare Bonus - This is a monthly healthcare bonus of $500 - $1,500/mo and is for people ranked Regional Ambassador and above.
Jeep Bonus - The Jeep bonus is a lease or loan reimbursement bonus for those ranked Area Ambassador or higher who want to drive around in Jeeps. This bonus ranges from $400 - $1,200.
Global Bonus Pool - This is a money pool in which 2% of all generational volume is shared among Ambassadors of the Regional rank and higher.
And That's It!
Now that wasn't so much now was it?
I know this can get pretty confusing... and often times MLM compensation plans look amazing and borderline genius... but don't get too excited too fast.
Let's take a look at how much you can make... realistically...
Income Disclosure - How Much Can You Realistically Make?
With an elaborate compensation plan that pays all sorts of bonuses and allows you to earn down multiple levels and build large teams... it seems like you could earn a heck of a lot of money.
And when they promote the opportunity as "the road to freedom" it also makes this sound like a no-brainer to join.
BUT... when you look at the statistics and how much other people are making it paints an entirely different picture from what you might have been expecting.
Income Disclosure:
Unfortunately they don't provide us with any statistical charts that show us the average earnings per rank like some companies do.
This is what they tell us:
"Since Zilis has recently launched, it lacks enough statistical data to prepare reliable income disclosures. The numbers below reflect estimates prepared by the company pending a more detailed survey. Based on industry standards, the average annual gross income for Direct Sales distributors averages less than $300. There will certainly be participants who will earn less while others will earn much more."
They say that there isn't enough data for them to put together an income disclosure BUT that the average annual income of participants in these types of businesses is less than $300. Less than $300 per year.
This certainly isn't very encouraging, but it's the truth. And the reason behind this is due to the structure of the MLM business, which is a pyramid that funnels commissions from the bottom to the top, resulting in a small percentage of people at the top making big money while most struggle.
However, at the defense of MLM opportunities... we don't know how many people join and then just give-up without ever really trying... so the reality may not be quite as bad as the statistics lead one to believe.
Complaints/Concerns
There really aren't many complaints at all about Zilis when searching online. They have an A+ rating with the BBB and only a handful of complaints, which aren't anything to worry about. And when it comes to popular complaint boards the complaints are nonexistant.
This is likely because they are one of the smaller CBD direct sales companies out there... and certainly not the "fastest growing CBD company in the United States" like they state.
However, I do have some complaints and concerns of my own that should be addressed.
#1. Overpriced Products?
When there is a compensation plan that pays out some pretty high commissions in multiple ways and when Preferred customers can save an average of 50% just by signing up for monthly autoship it brings up the question... are the products priced too high in the first place?
It sure seems this way. Although, on the other side of things, these are some good quality products that you can trust.
#2. The Opportunity Is Misleading
There is no argument here... the opportunity is misleading... period.
Sure, there is lots of income potential, but only a very small percentage of people actually make "good" money with these sorts of business models.
#3. Is This a Pyramid Scheme?
This is a concern rather than a complaint... and an important one.
We know that the business model has a pyramid shape to it. The Generational Bonuses, Binary Team Commissions, and some of the other bonuses pay down many levels... or if you look at it in reverse... they pay up many levels... up the pyramid.
But the difference between a legitimate MLM and a pyramid scheme is the sale of products to real customers.
Does Zilis have real products? Yes. And do they sell them to real customers? Yes.
I'm sure Ambassadors do feel forced to purchase products at some points in order to meet the different PV (personal volume) requirements per month, but this likely isn't enough to call it a pyramid scheme... and I guess the FTC agrees here because they haven't shut the company down.
Pros v Cons
Pros
High quality products

Each batch is analyzed
Sourced from the USA
US Hemp Authority certified
Water-soluble products

Home-based business opportunity
Cons
High priced products (overpriced?)
Misrepresented opportunity
Difficult to make money with (good money)
Final Thoughts
The bottom line is this: Zilis has high quality products and if you want to buy CBD that is almost guaranteed to be "the good stuff" then they are an option. But the business opportunity just isn't as great as it seems.
The people that excel in these types of businesses have strong communication skills and are darn good at recruiting people in... but because of the pyramid structure there isn't room for many people to climb to the top.
A study published on FTC.gov that analyzed 350 MLMs concluded that 99% of participants lose money... pretty darn bad... which is something I go into more detail on in this post.
This is why I often recommend affiliate marketing to people because there is no recruitment involved and no sharing commissions with other people. This is actually what I do to make a living online and I've been doing such since 2015.
*Note: If this is something that might interest you then I highly recommend the Wealthy Affiliate training program.
I hope you found this review helpful. And if so, please help me out by giving it a share.
Also, leave your comments/questions below and I'll get back to you soon 🙂