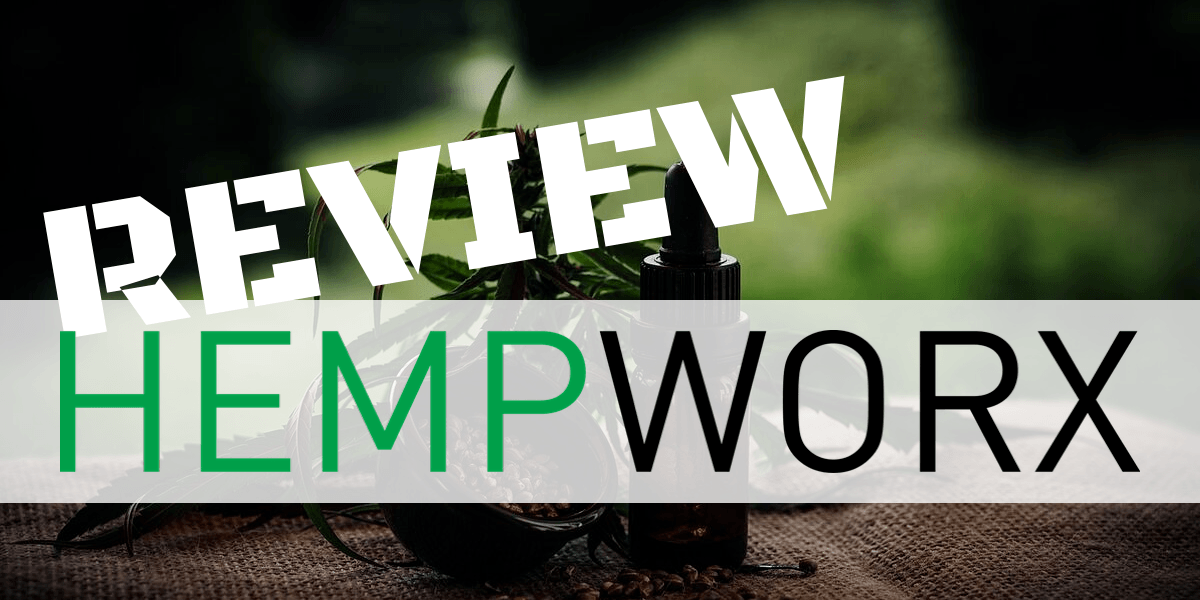 Is HempWorx a Scam You Should Avoid? – The Raw Truth
HempWorx products are expensive, but are they worth it? The business opportunity is promoted as being a way to achieve financial freedom, but is it really?
Is HempWorx a scam that would be better off avoiding?
There is a lot to cover in this review. We will start off by giving a basic overview of the company, followed by a list of there products and concerns about quality, the business opportunity and compensation plan, complaints and more.
Thinking about buying HempWorx products or joining the business as an affiliate? Don't answer this just yet! You are going to want to read this first...
What Is HempWorx?
Company: My Daily Choice (HempWorx isn't the actual company)
Website: HempWorx.com
Industry: CBD direct sales (and MLM)
Offers: CBD products and business opportunity
Overview
As you may or may not already know, HempWorx was on our list of CBD direct sales companies. This alone tells you a lot.
HempWorx itself isn't actually a company, but rather a product line within the My Daily Choice company, which was founded by Josh and Jenna Zwagil in 2014. It wasn't until 2017 that the company officially launched their HempWorx product line and made a big turn into the world of selling hemp-based products.
Besides selling various hemp-based products that are all the rage these days, they also offer an opportunity to people who would like to join the team and make money from home.
They don't sell any products in retail stores like you would normally see, instead relying on an independent sales force to do the selling/marketing... which anyone can become a part of as long as you pay the startup cost (which I'll go over). Additionally the business model has a MLM component to it so that members can recruit in other members and build "teams" which they can earn commissions from, thus leveraging the work of others and potentially making big profits.
Products
All of the products are based around CBD. There is a good chance you already know what CBD is, but in case you don't here is a brief overview of this incredibly popular cannabis-derived substance...
What Is CBD?
CBD is short for cannabidiol and is one of many cannabinoids found in the cannabis plant. The other famous cannabinoid that you often hear of is THC, and this is the hallucinogenic stuff. CBD on the other hand has no hallucinogenic effects.
In a nutshell, CBD is an extract from cannabis that is legal and provides much of the benefits of medical marijuana, without getting you 'high'.
Research is still in it's infancy, but so far the benefits look promising. It has been shown to help with everything from insomnia, stress, anxiety and depression, to pain management, epilepsy, and may even reduce chances of heart disease.
You can take a quick look at the explanation from Dr. Oz for more info:
Back to the HempWorx products...
One thing that I really like about the product lineup here is the creativity involved. HempWorx has by far one of the best product selections out there based on the research I've done.
Their lineup includes the following:
Full Spectrum CBD Oil - $69
Their Full Spectrum Hemp Oil, aka "full spectrum CBD oil" is plain, simple and effective. This is good ol' fashion, regular old concentrated oil that comes in dropper bottles... not a "creative" product by any means but nonetheless very important and in-demand.
It can be bought unflavored (natural) or in peppermint and cinnamon flavors. The three strengths available are 500mg, 750mg, or 1500mg, which is the concentration of CBD per bottle (1 ounce).
This product is a cream that is intended to be used to relieve aches and pains. It is to be applied topically over sore areas.
It can be purchased in either 30mL or 50mL containers and is infused with 80mg or 130mg of CBD respectively... and has the addition of Emu oil, which can help in wound-healing and has anti-inflammatory properties.
Renew - $69
HempWorx Renew is another CBD-infused cream that comes at the concentrations of 80mg of CBD per 30mL container or 130mg of CBD per 50mL container. However, this cream is for rejuvenating skin and also contains a mix of apple stem cells which can protect skin, help repair damaged tissue, and lead to vitality and longevity overall.
Revive - $69
Revive is a topical thin face cream that includes ingredients like hydrolyzed collagen, aloe vera, retinol, and of course CBD... in which it has 80mg. This product is intended to help reduce fine lines and boost skin elasticity.
It is sold in small 0.5 fl oz bottles and has the same 80mg amount of CBD as the Renew cream listed above, making it a stronger concentration.
CBD Pet Oil - $39
If you are a pet owner or are looking to sell CBD pet products then here you go. This is Whole Hemp Extract for Pets and contains 250mg of CBD per 1 oz dropper bottle, which provides about 5mg CBD per serving.
How will you get your dog/cat to take this? Well, it's bacon flavor! (natural bacon flavor)
CBD Dog Treats - $39
The dog treats are another great option if you have dogs... or are looking to sell products to dog owners. They are baked with no wheat, no corn, no soy, no added sugar, no artificial preservatives, etc.
Full spectrum hemp oil is baked into these but the amount is not stated.
CBD Bath Bombs - $49
The Bath Box consists of bath bombs that are infused with CBD so that you can enjoy a relaxing soak in the tub.
They are available in different scents: lavender, lemongrass, sea salt, and citrus. These scents are made by the addition of essential oils.
Each bath bomb has 100mg of hemp seed oil along with 10mg of extracted CBD.
Hemp-Infused Coffee - $69
With 5mg of CBD per cup, the hemp infused coffee that HempWorx sells is a nice way to easily add some CBD to your daily diet. Additionally, these Arabica beans contain chaga mushroom which has a number of health benefits.
Keto Coffee Creamer - $69
This is a great product if you are a keto dieter or even for all the non-keto people out there. They give coffee drinkers a healthy alternative to sugary creamers that are all too common.
Besides having CBD, they also have MCT oil and garcinia cambogia among other natural ingredients. The amount of CBD per serving is also 5mg per cup... so if you use this creamer with the hemp-infused coffee you will be getting 10mg of CBD per cup.
HempWorx CBD Infused Fruit Gummies - $69
A container of these will provide you with 45 lemon, orange, and grape flavored gummies, each infused with 10mg of CBD.
This is a great, tasty CBD snack and has no artificial sweeteners or colors.
HempWorx Hemp Hair Mask - 69
Their Hemp Hair Mask provides hemp seed oil, amino acids, and vitamins to help combat frizz and rejuvenate hair.
It is free of potentially harmful parabens and sodium chloride, and this product does not contain CBD.
HempWorx Hemp Hair Serum - $59
Their "Liquid Gold" hair serum is another hair product that contains no parabens, no sodium chloride, and is formulated with cold-pressed hemp oil, amino acids, and vitamins to help nourish hair.
There is no CBD in this.
HempWorx Hemp Hand & Body Lotion - $25
With hemp-seed oil, lots of amino acids and vitamins, along with shea butter, the hand and body lotion they have here is supposedly pretty good.
There is also no CBD in this lotion, nor is there parabens and sodium chloride.
HempWorx Hemp Shampoo - $39
The Hemp Shampoo is the same as those above, just in shampoo form. It is paraben and sodium chloride free, contains no CBD, and is made with amino acid and vitamin-rich hemp-seed oil that has been cold pressed.
It is for all hair types and is safe for color.
HempWorx Hemp Conditioner - $39
HempWorx Hemp Conditioner is the complementary product of the Shampoo. It is free of sodium chloride and parabens, has no CBD, and is made with cold-pressed hemp-seed oil that is naturally rich in amino acids and vitamins.
It will supposedly make your hair "silky smooth", but I can not attest to this outcome.
*Note: They also sell product packages, such as the Director Pack for $199 and the Executive Pack for $599, which contain various products in a bundle.
Quality Concerns
Sure, many of the products are non-GMO, made using organic methods and whatnot... and this is great... but what about the quality of the extraction process and things like this?
Extraction Process used: HempWorx uses CO2 extraction to pull the CBD out of hemp plants, and this is good. CO2 is a safe, non-polar solvent that is naturally occurring--and has even been labelled by the FDA as safe for industrial extractions.
In the process it is pressurized and used to pull petrochemicals out of a plant, in this case the cannabinoid CBD.
One of the reasons this method is becoming so popular is because there is no need for excessive heat, which can compromise the natural compounds being extracted.
Where It's Grown: They don't disclose the specific areas where their hemp crops are grown but we do know they are in the United States.
This is another good sign. Although this doesn't necessarily ensure a top quality crop by any means, it does mean that the crops grown will be held to higher standards and subject to more regulation than say... crops grown in China.
Certification: Each batch has a certificate of analysis--meaning that if you buy something that says it should have 750mg of CBD in it, you can rest assured that it does actually have that amount.
You can visit their documentation page to find certificates of analysis on every product, which look like this...
There is no information on the 3rd party that is performing the testing, but it seems that you can get source data upon requesting it.
Additionally, HempWorx is certified by the US Hemp Authority, which helps to ensure that they provide quality products and aren't cheating anybody.
Overall the products seem to be held to very high standards. HempWorx does a lot to ensure high product quality and this is exactly what you want to see.
But are the products worth the high prices? This is arguable and I'll be talking more on it soon!
Business Opportunity
As mentioned, anyone can join the HempWorx business opportunity. They have a direct sales business model which means that an independent sales force does all the selling... and a MLM structure which means that you can recruit others into the business and build a team to earn more money.
*You can learn about the difference between direct sales and MLM here.
These sorts of opportunities are often promoted in over-the-top fashion... with lots of talk about financial freedom, living a dream life, and it isn't uncommon to see companies like this hold large live events that look almost like EDM concerts.
But I'll be giving you a more down-to-earth explanation... just facts here (and maybe a little of my opinion!).
How to Join (and Cost)
In order to join as an affiliate you will have to pay a one-time enrollment fee of $20 and you will have to make a purchase, which can range from $39 - $599.
The cheapest product options are the pet products, both of which sell for $39. But if you want to go all-in you can purchase the Executive Pack for $599, which includes 12 items.
So if you do the math the minimum amount to join would be $59 ($20 + $39).
The reason someone might buy an Executive Pack for $599 is because this also gives them a higher rank in the company. So not only are you buying products, but you are buying a rank which will give you increased earning potential (more on this).
Tools:
After enrolling you will be given different business tools to help you kick-start your home-based business. These include things like a website with various lead capture pages, pre-made autoresponder emails, and a tracking back office.
Training:
Like any good direct sales/MLM company, they don't just leave you high and dry. You will be provided with marketing training that that includes pre-recorded training videos and weekly livestreams to help show you the ropes.
Compensation Plan
The compensation plan here has a heck of a lot to it. Bonuses, binary commissions, money pools, car incentives, etc.
It can be very confusing if you are new to the whole MLM thing, but I'll break it down so it's easy to understand.
*In my opinion MLM companies try to make their comp plans confusing on purpose--so that they seem like some incredibly complex and generous plan... but the reality is often different.
Ranks
Before I dive into the different ways to earn, it's important to talk about ranks.
There are 12 ranks total:
Unranked
Builder
Director
Executive
5K
10K
25K
50K
100K
250K
500K
Super Affiliate
Your rank depends on 2 main variables: How much product you sell and how big your team is. The more products you sell, and even more importantly the more affiliates you recruit, the higher up the ranks you will climb and this will 'unlock' more of the compensation plan for you.
There are 9 different ways that you can essentially make money here. I'll break down each now.
1. Refer 3 and It's Free
You actually don't even have to join as an affiliate to enjoy this bonus. As a Preferred Customer who creates a customer account with HempWorx and signs up for monthly auto-ship of products, you can get a free product when you refer 3 other people buy something.
This has nothing to do with recruitment of other affiliates. Here you are just referring other customers.
You can refer 3 people over and over again to continue to get free products.
2. Preferred Customers and Retail Bonuses
There are 2 types of customers, Preferred Customers and Retail Customers.
As mentioned, Preferred Customers are the customers that sign up for monthly auto-ship of products--and they also enjoy a discount because of this. Retail Customers are customers that purchase products at retail price without signing up.
When an affiliate makes a sale to a retail customer they earn the difference between the retail price and the wholesale price. When they get someone to signup as a Preferred Customer the commissions from the monthly orders of each customer will be paid out via Binary Commissions (which I will get to in a minute).
Affiliates can purchase extra products themselves and sell them directly or they can refer people to purchase products through their HempWorx website provided to them.
3. Jump Start Bonuses
To qualify to earn these bonuses you must generate at least 40 Personal Business Volume (BV) each month. This means you must sell a certain amount of products each month or purchase the products yourself.
Each product has a certain BV attached to it. For example: Full Spectrum CBD Oil, Relief Cream, and Hemp Infused Coffee all have a 40 BV value.
These Jump Start Bonuses are commissions you can earn from orders of Preferred Customers or affiliates within the first month of joining. They are intended to provide quick income.
You can earn these bonuses down 10 levels at most-- meaning from people you personally get to join (level 1), from people they get to join (level 2), from people that level 2 affiliates get to join (level 3) and so on.
4. Binary Commissions
Don't get too excited! They say that you can potentially earn "$1,000,000 per month" with this part of the compensation plan alone, but as I'll discuss in a bit... this is VERY unrealistic.
Binary Commissions are paid out based on orders of Affiliates and Preferred Customers.
When you get Preferred Customers to join, they are added to your Binary Commission "tree". When you recruit affiliates to join, they are also added to your Binary Commission "tree", which looks something like this...
But it doesn't end there. When affiliates in your "tree" recruit in other people, they also fill open positions somewhere down the line so that the "tree" branches out more and more and grows in depth.
You will earn commissions each month based on the overall order volume of the side with the lesser volume (there is a right and left side)--and at most, you will be able to earn 20%. when starting off at 'Unranked' you will only earn 8%.
You also only need 40 BV to qualify each month.
This is by far one of the most lucrative parts of the comp plan because of how this binary commission tree can grow and grow further downward.
5. Leadership Check Matching
They claim that this is "what truly separates this compensation plan from any other in the industry" but I'm fairly certain I've seen similar check-matching bonuses before.
The Leadership Check Matching is a match of everyone's Binary Commission check. So just like how you can earn 10 levels down with Binary Commissions, you can also earn 10 levels down with this check matching.
6. Global Bonus Pool
This is a pool of money they set aside. 2% of all the business volume from the entire company gets put in this pool.
To qualify you have to generate at least 40 BV and enroll 4 new customers or affiliates for a given month. If you meet this qualification you get 1 share in the bonus pool.
The amount you will make per share depends on how much money the company makes.
7. Rank Incentives and Bonuses
If you are able to make it to the Executive rank or higher then you will be able to earn these bonuses by maintaining rank for at least 90 days and having at least 90 BV.
These bonuses range from $500 to $100k if you reach the highest rank.
8. VIP Auto Club
This is reserved for people who reach the 5K rank up to the 50K rank, and is a monthly car allowance that ranges from $150 - $1,000 per month.
9. Elite Expense Accounts
This is the top of the iceberg and is reserved for 100K affiliates and higher. It is a monthly allowance that you can use however you want.
100K affiliates earn $2,000/mo
250K affiliates earn $5,000/mo
500K affiliates earn $10,000/mo
Super Affiliates earn $20,000/mo
Rank Requirements
Okay... so you can see how important rank is. The higher ranked you are the more of the compensation plan you get access to.
But how do you move up the ranks?
The chart below explains everything. In order to move up the ranks you must have certain amount of personal business volume (BV), a certain amount of BV in your "tree" (aka team or aka downline) and you must have a certain number of personally recruited people in your enrollment tree...
*Note: To achieve the rank of Executive you first must have a month where you have 200 BV to qualify. Then after that you only have to achieve 90 BV per month.
As you can see the amount of personal business volume doesn't change much. You are first required to have 40 BV and this number only increases to as much as 90 BV even up to the highest rank. HOWEVER, the amount of business volume from your "tree" (downline) increases exponentially... going from 300 BV at the rank of Builder to 1,000,000 BV at the Super Affiliate rank.
What this means is that you don't have to increase your personal sales... what you have to increase is your recruitment of affiliates into the business. You have to recruit affiliates to bring in some BV and so that they can recruit in other people to help grow your "tree". The overwhelming emphasis of these rank requirements and the overall compensation plan is to recruit, recruit, recruit.
How Much Can You Realistically Make?
This is the most recent official income disclosure I have found. It provides statistics about affiliate income from May 2018 to May 2019.
Don't worry if it's too small to read... I'll explain below.
Some of the more important stats to note include:
Total number of affiliates per rank

Builder - 12,480
Director - 7,423
Executive - 8,456
5K - 245
10K - 160
25K - 56
50K - 30
100K - 15
250K - 5
500K - 2
Super Affiliate - 2
Takeaway: Only about 1.7% of all affiliates made it past the Executive rank. And you can see there were only 2 Super Affiliates... which goes to show how hard it is to climb up the ranks.
Annual average earnings per rank

Builder - $91.20
Director - $15.13
Executive - $979.44
5K - $9,125
10K - $15,891
25K - $29,676
50K - $52,752
100K - $94,203
250K - $162,488
500K - $346,333
Super Affiliate - $612,578
Takeaway: If only 1.7% of all affiliates reach the ranks of 5K and higher, this means that 98.3% of all affiliates are earning less than $1,000 per year on average. Per year!
Cold. Hard. Facts.
As you can see, the way these sorts of opportunities are promoted is often misleading. It isn't easy by any means and the statistics prove exactly this.
HOWEVER, what these statistics don't tell us is the amount of work that these affiliates put into the business. For all we know 50% of them could have signed up and gave up without ever really trying. So these numbers may also be misleading in the negative direction.
Is This a Pyramid Scheme?
You will find lots of people calling opportunities like this pyramid schemes, but are they really?
There is no denying that the HempWorx comp plan has a pyramid structure. There are 12 ranks and the commissions flow from bottom up to the small percentage at the top.
BUT... in legal terms this is not a pyramid scheme.
An illegal pyramid scheme (in its pure form) doesn't sell any products and instead relies on incoming investments from new recruits to pay off older members.
Sure, HempWorx does require you to purchase products when you join as an affiliate and many people may purchase products they don't really want in order to stay "active" and meet their required Personal Business Volume, but there is still emphasis placed on getting real customers... selling at retail price and bringing in Preferred Customers.
Because of this... because there are real customers buying real products... it is not a pyramid scheme in the eyes of the law.
Community Feedback/Complaints
There are a few complaints with the BBB and others I've found on the independent review site HighYa, but overall there isn't much to talk about when it comes to this.
Some complaints were about the products being "watered down"...
... and the customer service being "horrible"...
.. and some complaints about the products simply not working...
But overall nothing major.
*There were, of course, some complaints from people calling it a pyramid scheme but I feel I've addressed this enough.
I see no reason to believe that HempWorx products are watered down. There is no proof of this and it seems to me that the company goes through a lot of trouble to ensure that they are very high quality.
And of course CBD isn't going to work for everyone. This doesn't mean that the products are bad or that CBD doesn't work however.
The poor customers service is the only complaint that I think the company should address--because I found multiple similar complaints about this issue.
But let's not get too negative here and misrepresent the company. There are plenty of good customer reviews to be found as well...
Additional Complaints
I do have some complaints of my own however, which are typical of MLM opportunities.
#1. Overpriced Products?
They tell us that they pay 85% of their business volume to affiliates... but is this really necessary? Why not pay less and lower product prices.
Like most MLMs, it seems that the prices are higher than they need to be just to make the business opportunity look more appealing (you will be able to earn larger commissions).
#2. Confusing Comp Plan
My opinion again... but it often seems that MLM companies try to make their compensation plans confusing. They seem like they could be some extravagant and pure-genius profit system that is going to make it so easy for you to make money, but the reality is much different.
Know this: the more ways there are to earn commissions from people beneath you in your "tree", the more money people will be earning from your efforts that are above you... because you are in someone else's "tree" as well.
#3. Misrepresented Opportunity
They tell use that earning $1,000,000 per month is possible with the Binary Commissions part of the compensation plan alone... but what they don't tell us is that NO ONE has ever made this much or has even come relatively close to making this much!
The entire opportunity is always presented as much more glamorous than it really is.
Pros v Cons
Pros
High quality CBD products

3rd party testing to ensure quality
US Hemp Authority certified
Hemp harvested on US farms

Good product selection (one of the best in my opinion)
Cons
Business opportunity misleading
Products are expensive
Difficult to make good money
Conclusion
I hope I haven't steered you in a certain direction. The goal of this review is to provide you with all the information you need to make a good decision on your own, whether you were considering joining the opportunity or just purchasing the products as a customer.
Is HempWorks a Scam?
I would not call it one myself by any means.
The bottom line is this: The products are great quality but the business opportunity isn't so great... or at least not for most people who join.
A study by Jon M Taylor, MBA, Ph.D., of the Consumer Awareness Institute analyzed 350 different MLMs and found that 99% of people who get involved end up losing money. Yes, they do offer big potential and some people make incredibly high amounts of money as they climb the ranks, but this is such a small percentage overall. Overall the failure rates with MLMs like this are very high.
Compare this to small businesses in general, which still have a high failure rate but about 39% of them are profitable over time. 39%... that is still 39x the success rate of MLM participants.
This is why I'm personally not a fan of MLMs and stick with affiliate marketing for my home-based online business, which you actually might be interested in.
With affiliate marketing there is no sharing commissions with other people or recruitment involved. This is what I've been doing to make money online since 2015 and have been pretty successful with it thanks to the Wealthy Affiliate training program I used to learn the tricks of the trade.
I hope you found this review helpful! Please leave your comments and/or questions below and I'll get back to you soon 🙂