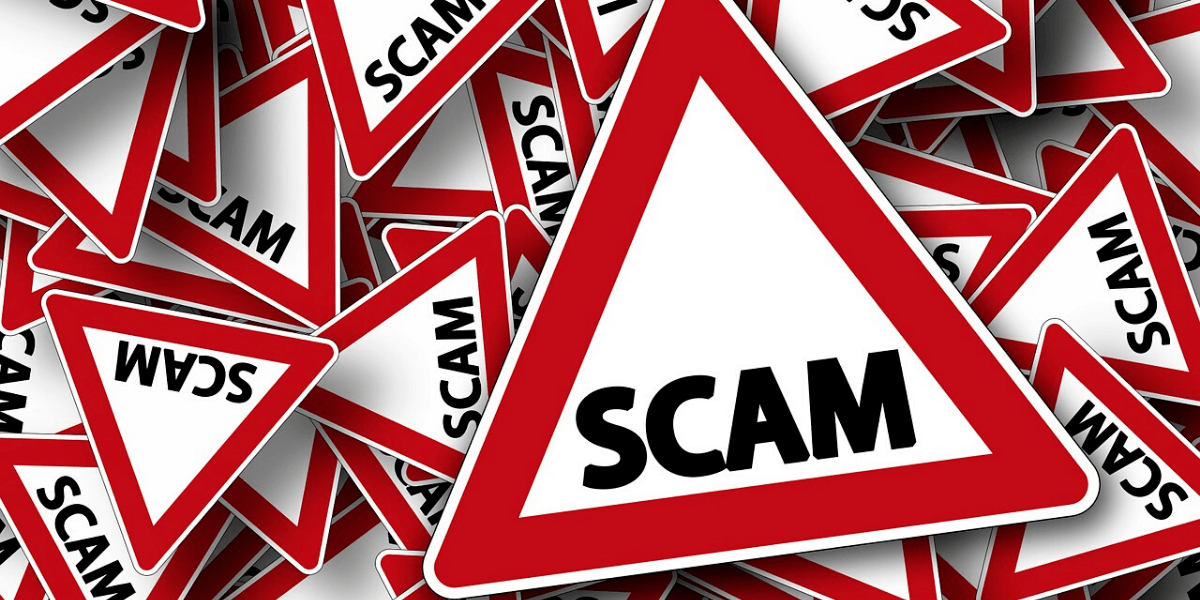 What Is Influencer Cash? – Short Answer: a SCAM!
Can you really make $200/day or is Influencer Cash a scam?
The opportunity sounds very luring, but unfortunately it also sounds like a scam... and after doing some research into it I will definitely NOT be recommending anyone to join.
Why? Well, take a look at what I found out in my review...
What Is Influencer Cash?
Influencer Cash (at influencercash.co) is a website that claims you can make easy money, up to $200 per day, by referring other people to join the website and by completing tasks. And as if that doesn't sound good enough already, they also claim to pay out a $25 sign up bonus.
Pretty awesome... IF IT WERE ACTUALLY TRUE!
The claims made include:
$25 sign up bonus
Make up to $200 per day
Earn $10 per referral and $2 just if someone clicks your link
Get paid $30 per task completed
And the idea is that Influencer Cash makes money from ad revenue and the more people they get to join their website, the more ad revenue they bring in. Here is what they tell us:
Money generated from ad-spend revenue and sponsorship products is used to pay our members. By inviting friends, you are building traffic to our site and increasing ad revenue. You are also increasing exposure to our sponsors' products, ultimately, increasing sponsor relations across our network.
Now this sounds good and all, but the problem is that the amount they claim to pay members for referring others to join is insanely high compared to known legitimate websites similar to this... and doesn't seem plausible.
And... after doing a little digging around I was able to find multiple other red-flags that all point to one thing... this being one BIG SCAM...
Red Flags
#1 - Fake Testimonials
On the website they show a series of testimonials from people who supposedly use this site.
The problem? They are fake.
I did a quick reverse Google image search for the picture of the lady shown in the testimonial above and found it to be taken from a free stock photo website...
#2 - Unbelievable Numbers
They claim to have paid $35 million dollars to-date!
And guess what? The website isn't even a year old.
$35 million dollars in less than a year??? Ya, I don't think so.
#3 - Horrible Reviews
And of course it's a major red flag that there are a bunch of horrible reviews on Trustpilot about Influencer Cash.
The person below claims that they don't pay...
And there were plenty of comments calling it a scam...
#4 - Identical Past Scams
There have also been quite a lot of variations of this same influencer scam in the past, which have since disappeared from the face of the internet (at least most of them).
Some of the past identical scams include:
Clout Pay
Clout Bucks and many more
How They Scam You
How they scam you is by tricking you into referring others to join the website and then making money when people try to complete their fake tasks in an attempt to earn money.
Their are 2 main ways that you can supposedly earn with Influencer Cash: By referring others to join and by completing tasks.
The tasks are fake and DO NOT PAY.
Take for example this: I joined and had a handful of tasks to complete in which I could supposedly earn $30. These were all quizzes, but this will vary...
I selected to take a Roblox Knowledge Quiz that was 20 questions long and multiple-choice.
Getting paid $30 for 20 multiple-choice questions??? Sounds way too good to be true, but I took the quiz anyhow.
Anyways... it made no mention of having to get a high score. All it said was that I had to complete the quiz and I'd get paid.
So... I completed the quiz, and sure enough there was nothing mentioning anything about getting paid...
A complete waste of time..
The scammers behind this website are making money by suckering people into completing this crap but members don't make a dime. It's all fake.
With the tasks you will often be taken in a roundabout manner all over the place, to different websites to enter your email and personal information, to more quizzes, and so on... but you will never end up getting paid. They just keep leading you on.
Conclusion - Avoid Like The Plague
It's a scam.
If something seems too good to be true, then it probably is.
The good news: You recognized this and came across my review here, and now you don't have to waste any more time with this scam site.
Thanks for reading and I hope I helped you out a bit! Please share this post to help stop this scam!
And if you want a recommendation from me that isn't a scam, take a look at how I make money online here, which is something I've been doing since 2015 and that I know works from experience.
And also, leave any comments/questions below and I'll get back to you as soon as I can 🙂