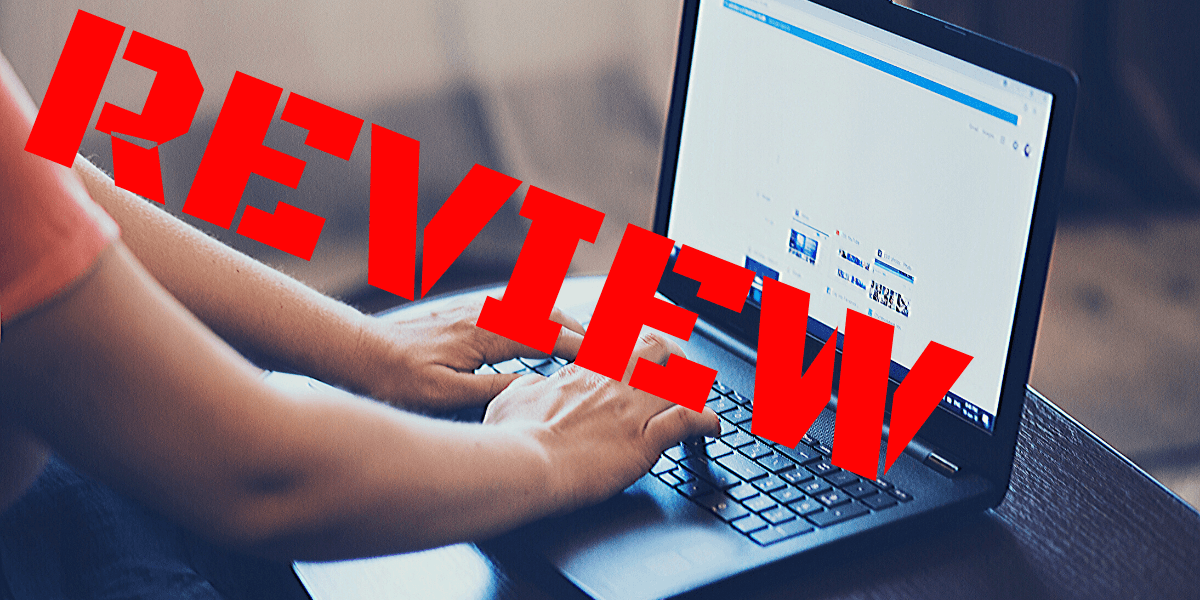 Find Dream Jobs Review – Scam or Legit Job Search?
Find Dream Jobs (at FindDreamJobs.com) is a job search site... but is it a good one? Will it actually help you find that dream job? Or is this just another scam website that is going to leave you discouraged and disappointed with your job hunt?
Unfortunately, the answer is "yes" to the last question. This site is sure to disappoint, and you'll see why in this review.
I first came across Find Dream Jobs after seeing an ad for a work from home opportunity from Amazon...
I clicked the ad and in this review I'll be showing you what happened next... which was a pretty bad experience.
What Is "Find Dream Jobs"?
Find Dream Jobs is a job search board. On the website you are able to enter some keywords for the type of job you are looking for, enter your zip code, answer a few questions they'll ask you, and then they spit out a list of jobs that are supposedly a good fit for you based on the information you provided.
It might sound legit based on that information, but you'll see why I don't recommend using this site soon.
Yes, they help people find jobs, but just not in a very good way... and usually jobs that you aren't even looking for.
Overall the site is pretty bad, and certainly not something that I'd recommend.
Some Red-Flags
Besides the fact that this site misrepresents opportunities, as I'll go over below, there are also some other red-flags, one of which is that they make no commitment to keep the information on their site accurate...
What this means, as far as I can tell, is that they don't vet any of the job postings they display. And what this means is that scammers can probably pretty easily have their jobs listed on the site.
The screenshot above was taken from their Terms & Conditions page (contact.finddreamjobs.com/policies/terms).
My Horrible Experience With Them
I first came across Find Dream Jobs after seeing the ad I showed you above for the Amazon work at home opportunity. When I clicked on the ad I was then prompted to enter my zip code and then search for the Amazon jobs...
*Note: They have a bunch of different funnels they use to lure people in through. Some have different layouts and appear different. The image shown below is what I was presented with.
Then, of course, I had to enter some personal information, which included my name...
And then they also asked for my email... and it was required that I had to check a box allowing them to spam my inbox with promotional emails (I should have expected this)...
In the fine print shown above, it states that you "agree to receive daily emails from FindDreamJobs, NewJobConnections, and Nexxt." So not only will you start receiving promotional emails from FindDreamJobs, but also from some of their partners.
After filling out your email you will then have to provide your phone number and agree to be spammed with promotional texts and sales calls!!!
And it just continues to go downhill from here.
It gets worse and worse.
After giving them my personal information and agreeing to allow them to spam me day and night with promotional content, there was then a brief survey that I had to take.
At first this survey seemed harmless. They were asking me questions like, "What is your employment status?" and "What is the highest level of education you have completed?".
But then the purpose of this survey became apparent. They began asking me questions such as whether or not I'd be interested in saving money on car insurance, which was just a sneaky way for them to promote things to me...
At this point the only reason I was continuing forward with this website was because I wanted to see where I would end up. I had lost all hope that it would actually help me find any decent Amazon work from home job.
However, I was soon presented with some way to make $1,000... yay...
After clicking to get started I was directed to another website, and one that I'm familiar with for negative reasons... National Consumer Center (this was one of the scammy survey sites that the "Kids Earn Cash" scam directed people to).
At this site I then had to take another survey, enter my personal information all over again and sign up to receive promotional offers.... and then... it just took me to another site that was going to make me enter more information to receive some free trials for random products. But at this point I exited out and came back to the Find Dream Jobs site.
Find Dream Jobs was telling me that it had found some Amazon jobs available in my area that were paying pretty good, so I clicked to continue.
OF COURSE... what happened next was that it directed me to some other 3rd party site to enter my information AGAIN, this site called "Expert Job Match"...
This site was, as expected, a dud that just gave me a bunch of work-from-home job opportunities that had nothing to do with what I was looking for.
So I exited out of that site and went back to FindDreamJobs.com, which finally had presented me with a list of what were supposed to be the Amazon work from home jobs they had found for me... but of course NONE of these jobs were what I was looking for!!!...
The Point of All This
Find Dream Jobs is a job search site... just not a very good one. It's best for someone who is looking for work but would be interested in finding the kind of work that they aren't looking for (joke).
No, but really, this site is horrible. It just funnels you to a bunch of different scammy websites to milk you of your personal information again and again. This is how they make money. They get you to sign up and agree to receive promotions from a bunch of different places.
Thank goodness I use a fake email address and phone number for these sites, or else I'd be getting promotional emails and text messages for the rest of my life!
There Are Much Better Alternatives
I can't think of any good reason to use the FindDreamJobs.com website. It doesn't provide anything that much better alternatives provide, that are actually legitimate.
Sites like Monster.com, SimplyHired.com, CareerBuilder.com, etc. are much better options.
So stay away from Find Dream Jobs. It's no good... at least based on my personal experience.
And by the way, if you are looking for an opportunity to work from home then I'd highly suggest taking a look at what I do (how I earn money online), which is something you might be interested in.
The reason I mention this is because I know that Find Dream Jobs often advertises work from home opportunities, so I figure you may have been looking for such an opportunity before you even came across this website.
PS: Also feel free to check out these 70+ ways to make money from home.