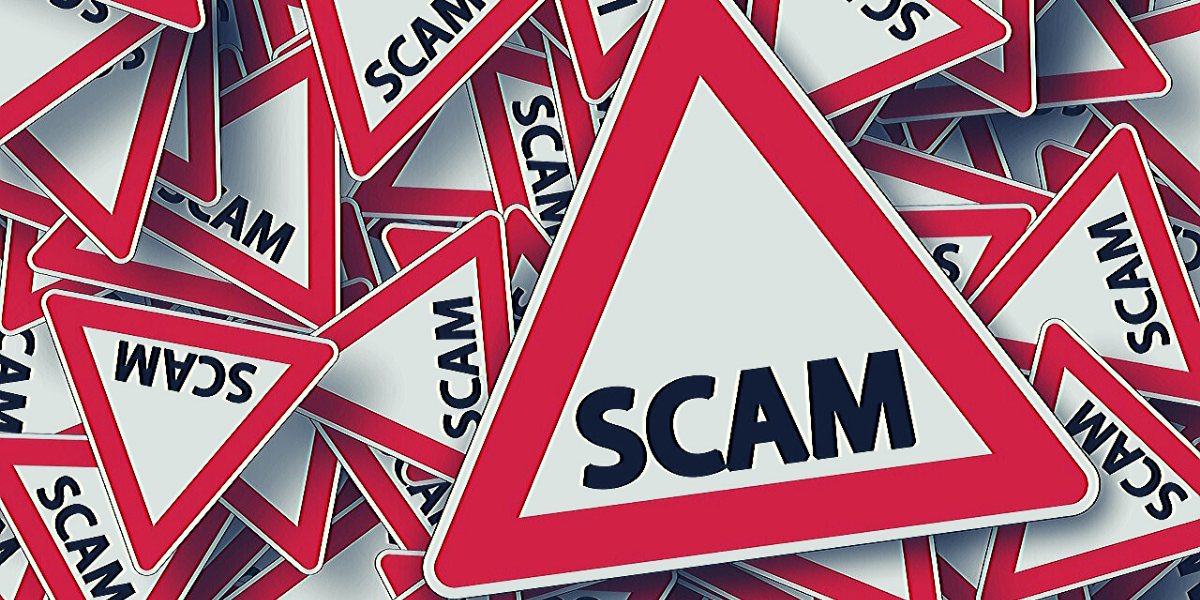 TopJobsReviewed.com Is a Scam & Here's Why – EXPOSED
TopJobsReviewed.com is a website that claims to provide the best work at home job opportunities. However, this actually is far from being the truth and in this review I'll be going over why TopJobsReviewed.com is a scam that everyone needs to avoid like the plague.
I first came across the website after looking for ways to make money from home. The website is advertised on Bing and other search engines, as you can see here...
Of course the ad probably does pretty well, since it claims to provide an easy way to make money at home and no experience is required. I have no idea how Bing and the other platforms it's being advertised on haven't caught on yet and taken it down, but it is what it is.
Anyways, let's get to the review...
What Is "Top Jobs Reviewed"?
Top Jobs Reviewed (topjobsreviewed.com) is a simple single-page website that claims to provide job searchers with the "best way to make money at home", and lists what they label as the "top 3 work at home jobs".
There are other similar websites to this one, but topjobsreviewed.com in particular has been around for quite a while. The people running this website do a fair amount of advertising on search engines like Bing, which as I mentioned above is where I often see their ads in the search results.
One of the bold claims made on the website, besides providing the best work from home opportunities, is that that "On average, readers who chose to use at least two of these top programs are making over $8,000 a month."
$8k a month equates to $96k a year... which sounds pretty good to me, especially because they claim these work from home opportunities require no special degrees, skills, etc.
BUT, of course this also sounds a bit too good to be true, which is why I decided to look into things a big more in the first place, uncovering a lot of red-flags and realizing that this site is actually just pushing people into scams.
Red-Flags
#1 - Fake News
Not the type of "fake news" that Trump talks about. What I'm talking about here is how they state "As Seen On:" and then show a bunch of different news outlet logos...
Now this would lead most people to believe that these work from home opportunities have been featured on the news, which would make them appear to be legit. However, this is misleading and none of the opportunities being promoted here have actually been on the news.
The "As Seen On:" the news stations thing is just referring to the fact that work at home opportunities have been featured on the various news stations. But this has absolutely nothing to do with the scammy opportunities they are promoting.
#2 - False Scarcity
On the website I also noticed that they claim the "special promotion" to join these work from home programs ends today (at the time of me reviewing the site)...
However, this holds no truth. I noticed that whenever I come back to the website it always says that the promotion ends on whatever day I'm visiting it on.
This is what you call false scarcity. They pushing people to join right away by acting as if there is some limited-time offer... but it's all just a lie.
#3 - Fake Author
Another major red-flag is the fact that the image of the person that supposedly wrote the article on TopJobsReviewed.com is a fake.
They claim that her name is "Sarah Johnson", but I'm hesitant to believe much of anything they tell us.
After running a quick reverse Google image search I was able to find that the picture shown is just a stock photo that anyone can purchase and use online...
Now of course some people hide their identity for harmless privacy concerns, but the fact that this fake image is coupled with all the other red-flags on this list is definitely concerning.
#4 - No Information About The Website
On the website they did have a link to an "About Us" page, but I clicked on this and the page turned up blank.
So we know absolutely nothing about the person(s) behind this website. For all we know it could be run by a 15 year old living with his mom or by a group of Nigerian scammers.
#5 - Outrageous Income Claims
Let's not forget to mention the fact that the jobs being promoted here sound way too good to be true.
They are all said to require no experience and pay extremely well... and be very easy.
This sounds great and all, but then why isn't everyone jumping on board here and making tons of money?
#6 - Fake Comments
Fake, fake fake... just about everything is fake... including the comments that are shown at the bottom of the website...
These comments appear to have been left within the last few days, but this is just another lie.
It doesn't matter when you visit the site, the date shown as to when the comments were posted will update to appear more recent.
Not only that, but they just don't seem to be genuine comments. They seem to be a last attempt to lure in as many people as possible.
Scam Promotions
The people running this website change up the programs they are promoting from time to time, but they are always the same basic thing.
Right now they list 3 different programs, but they are actually the same, just with different names. No matter which you decide to sign up for, you will get the same re-hashed scam.
At the time of me writing this they are pushing a program called "Computer Intellect", which looks like this at first glance...
There are dozens and dozens of duplicate scams like this out there, which I warned people about in my list of work at home scams, one of the more recent ones I've come across being "Learning Advantage".
What they tell you is that companies are looking for people to work from home for them so that they can save money on operation costs. The idea is that you will post links for them and earn money for doing so... according to them about $15 per link on average, which only takes 3-4 minutes to post (also according to them).
What they don't tell you is that this is all a lie.
This "link posting" stuff they are talking about is basically a spin-off of what's called affiliate marketing. Affiliate marketing is a legitimate business model where you promote products for companies online (via affiliate links) and earn commissions when you help drive in sales. This is actually something I have years of experience doing and is how I make a living working online.
With affiliate marketing you are "posting links", because that is how you promote products, but there is a heck of a lot more to the work than just posting links. If it were this easy than I'd have my entire family and all my friends doing it and making a killing.
Yes, you could say that there are companies "looking for people to post links for them", but this statement is very misleading and gives people the wrong impression about the type of work they'll be doing.
The people running these scams are just making it sound incredibly easy to sucker as many people into buying their crappy programs as possible.
Just because something is advertised on a legitimate platform doesn't mean it is legitimate
On platforms like Bing, Facebook, Google, etc., anyone can pay to have their ads shown. All of these platforms do their best to filter out the scams that are being advertised, but some always slip through the cracks, which is why it is up to the public to be careful.
Bing has banned scams in the past, and is always working to only allow legitimate opportunities and whatnot to be advertised on their platform, but this doesn't always work out perfectly... which is why TopJobsReviewed is still running ads.
Why You [Probably] Won't Make Money With These Programs
I suppose it is actually possible for people to make money with the programs being promoted on TopJobsReviewed.com, but it's highly unlikely.
What you get if you buy into it all is a bunch of outdated training that has been re-hashed under different names a hundred times before. You aren't getting anything of quality and nothing that can't be easily found online for free.
Going back to the claims that we are told, such as how "On average, readers who chose to use at least two of these top programs are making over $8,000 a month."... this is completely untrue. First off, the programs are all the same, so there is no point on joining more than one, and besides that, what they provide is just not any good.
It's all a lie.
TopJobsReviewed.com is a scam and that is all there is too it. I have no idea how this website is still able to be advertised on Bing and other platforms, but the fact of the matter is that it is a scam.
A Much Better Alternative
As I stated, the kind of "link posting" that these programs talk about is basically a spin-off of the legitimate opportunity called affiliate marketing. And as I also said, affiliate marketing is something I've actually been doing for years. So you could say I know a thing or two about it.
With that said, if you are interested in actually making money this way then there is no better training that I know of available than Wealthy Affiliate.
I actually joined Wealthy Affiliate back in 2015 when I first got started affiliate marketing, and this place taught me pretty much everything I know. They have a really well laid-out training course in case you are interested. And it's free to join and get started, which is awesome.
You can join Wealthy Affiliate through me if you want some extra help. I'm still a member and will provide guidance/advice to help get you on your way.
Also feel free to check out my review of the program for more information.