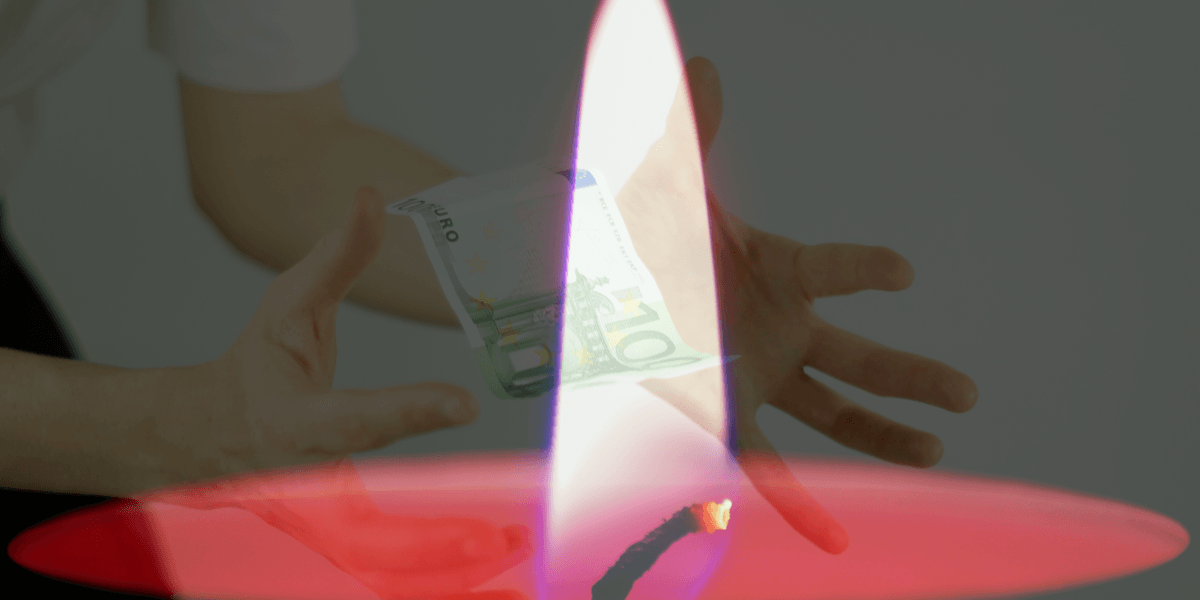 Can You Really Make Money With PartyLite? – REVIEW
The PartyLite opportunity is often presented as a way to live a flexible and rewarding life, but is it really all that great?
Can you really make good money selling PartyLite products?
You might have seen some of the photos or videos from events the company has held for their consultants, which make the opportunity appear larger than life...
But you can't fall for the hype with marketing like this, and in this article we'll be taking a look at how the business works, the compensation plan, cost to join, and how much consultants are actually making.
You are going to want to read this beforehand if you were considering joining.
What Is PartyLite?
PartyLite is a direct sales/MLM company that sells candles, fragrances, and accessories.
The company has been around since 1973 but claims it's roots can be traced way back to 1909, when a school teacher named Mabel Baker began her first candle line in New England.
The company is based in Massachusetts, USA, but operates in a number of countries, such as Canada, Australia, Mexico, and a bunch in Europe.
They are a member of the DSA (Direct Selling Association) which helps to ensure they follow ethical guidelines, but they are not accredited by the BBB--not that this means all that much.
The Business Opportunity
Anyone can become a consultant for PartyLite, provided that they live in a country where the company operates.
They use what I mentioned is a direct sales/MLM business model. This means that products are sold by an independent sales force rather than sold in retail stores... and it means that consultants can also make money by recruiting in other consultants and building teams.
The company encourages consultants to host parties to sell PartyLite products at, but you can sell them in different ways, such as through your replicated online store.
Cost to Join
To join PartyLite as a consultant you need products for demonstration purposes to make sales and you also need business tools. To get these you have 3 different options.
1. Sign Me Up Kit for $49 - This kit includes the essentials... a small amount of products for demonstration purposes along with business tools.
2. Quick Start Kit for $99 - This provides all the business essentials you need along with a variety of products, sampling tools, and literature.
3. Deluxe Starter Kit for $0 - This kit costs nothing up-front but the idea is that you will buy it to then host a party, which you will need to make at least $350 in sales from. This includes the most PartyLite products and also comes with sampling tools and literature.
Hosting your own party may sound like a free option, but if you want everything to go right it will certainly come at an expense. Of course you don't want a bunch of hungry guests or they will never buy your products.
PartyLite Products
Selling the PartyLite products is at the core of this business opportunity. Consultants can earn up to 32% of sales... so with this in mind, let's take a brief look at what all products this includes.
Candles
Candles are their main product and they have all sorts. Jar candles, 3-wick candles, tealight candles, pillar candles, LED candles, and many more.
They range in price from around $10 for small votive candles to $35 for nice jar candles. And they have some collections which are over $40.
Flameless Fragrance
This category includes things like wax melts and warmers, fragrance sprays, fragrance sticks, car fresheners, and more.
The wax warmers are the more expensive items in this category and can get up to $55 in price, which could bring you a nice $17.6 commission.
Home Styling
This category mostly includes a bunch of different kinds of holders, such as wax warmers and candle holders.
Here is where you will find some of your most expensive items, with some candle holders going up to $95 in price, meaning there is potential for a little over $30 commissions for each of these sold.
Compensation Plan
The PartyLite compensation plan is very simple and straightforward, which is what I like to see. All too often MLM opportunities have comp plans that are confusing as all heck... but not here.
There are 3 main ranks within the company and a couple ways to earn.
Here is how it all works. I'll explain in more detail below this...
1. Consultant - This is what you start out as when you first join. You will be able to earn 25-32% commissions on the PartyLite products that you sell.
So for example, if you were to sell one of their signature 3-wick candles, such as the Apple Chai scent, you would earn between $6.75 - $8.64 in commissions since the original price is $27.
As a basic Consultant this is the only way to earn income... by selling products, which can be done in a number of ways (like hosting parties of course).
*Note: 25% is your base-commission on personal sales and a 6% bonus is added if you reach the monthly sales goal.
*Note #2: 25% + 6% = 31%, not 32% like they say you can earn. You don't have to be a math genius to figure this out... but this is the compensation plan as they tell us. So bear with me here.
2. Team Builder - You become a Team Builder when you recruit in 2 other consultants into the business. Here is where the MLM part of it starts to come into play.
At this point you will continue to earn 25 - 32% commissions on your personal sales, but you will also be rewarded with a one-time $200 product award.
3. Unit Leader - To make it to this point you will need to recruit in at least 4 others to join the business. Not only will you be able to earn increased commissions on your personal sales, of up to 38%, but you will also earn commissions from the sales that your unit makes, aka the people recruited in beneath you. You will make 7% commissions from their sales.
BUT... it doesn't end there.
​​​​The goal then is to get the people you recruited in to build their own teams and move up the ranks, and for the people on their teams to recruit even more people in... and so on.
So not only will you be able to earn from your team directly, but also from teams that branch off going down.
And the ranks don't end with Unit Leader. Above I went over the 3 core ranks, but there are others. The other leadership ranks that you can move up to include:
Senior Unit Leader
Group Leader
District Leader
Regional Leader
Regional Vice President
The video below from PartyLite provides an easy-to-follow overview of the comp plan (it doesn't talk about the higher leadership ranks however).
PartyLite Consultant Salary
PartyLite consultants don't earn fixed salaries because they are independent contractors.
But how much do these consultants earn?
Well, on the website they tell use that you can "earn a few hundred dollars a month... or a few hundred thousand dollars a year!"...
Sounds pretty good based on what they say. I mean, who wouldn't want to earn a few hundred thousand dollars a year with their own home-based business, right?
And they also provide a chart that gives you an idea of how much you can make based on the amount of parties you host per week and the orders you get online...
But this still doesn't tell us much... so let's break down a sales scenario in an example...
Example:
If you recruit in 4 other consultants to make it to the rank of Unit Leader and you sell $3,000 in products during the month, you will earn:
25% commissions on your personal sales = $750
6% bonus commissions for reaching monthly sales level = $180
7% commissions on personal and team sales (unit sales) = amount depends on team sales
Total = $930 + commissions from team sales
But that's a lot of work. You would have to average selling $100 of products per day to make this much at the rank of Unit Leader... and that will prove to be difficult to keep up with.
If you want to be one of the consultants that you see partying with the leaders at PartyLite and going on exotic vacations then you are going to have to climb up the ranks to the top, which means you will need to recruit, recruit, recruit... and get the teams beneath you to recruit as well.
But, of course there is always the problem that MLMs have which comes from their very structure... ensuring that only a small percentage of people can make it to the top.
99% of Participants "Lose Money"
This is the conclusion that Jon M. Taylor of the Consumer Awareness Institute came to after analyzing over 350 MLMs, which he published in a report titled MLM's Abysmal Numbers.
Unfortunately PartyLite does not provide any sort of earnings disclosure to give you a good idea of how much their consultants are actually making. But if we take a look at earnings disclosures for other well-known MLMs that exist, such as Mary Kay and Shaklee, it certainly doesn't look too pretty.
The pyramid structure of MLMs funnels commissions from the bottom, where most people are, to the top, where there is a small percentage of people. This makes it so that there is potential to really climb up the ladder and earn big income... but your chances of getting there are slim.
*Note: No, it's not a pyramid scheme. There is a difference between MLMs and pyramid schemes... legally speaking anyhow.
Conclusion - Worth Joining?
So can you really make money selling PartyLite? Absolutely.
But can you make good money selling PartyLite?
Well, this is a much more complicated question. You can, but it will not be easy.
MLMs have extremely high failure rates which is why I'm not the biggest fan of them, but if you do really enjoy what PartyLite offers, you really enjoy their products, then who am I to stop you?
One thing that I can say I really like about this company is that they bring good quality products to the table and don't focus too much on making money. They aren't out there just to make a quick buck like some of the MLMs you see pop up with compensation plans that are needlessly complicated.
So anyways... hopefully this post gave you a realistic view of what the PartyLite opportunity is like so that you can make a more informed decision on whether or not it's right for you.
Leave any comments/questions below. I like to hear back from my readers 🙂
And before you go: There are lots of home-based business opportunities out there. If you want to see how I've been generating an income online you can find out here.