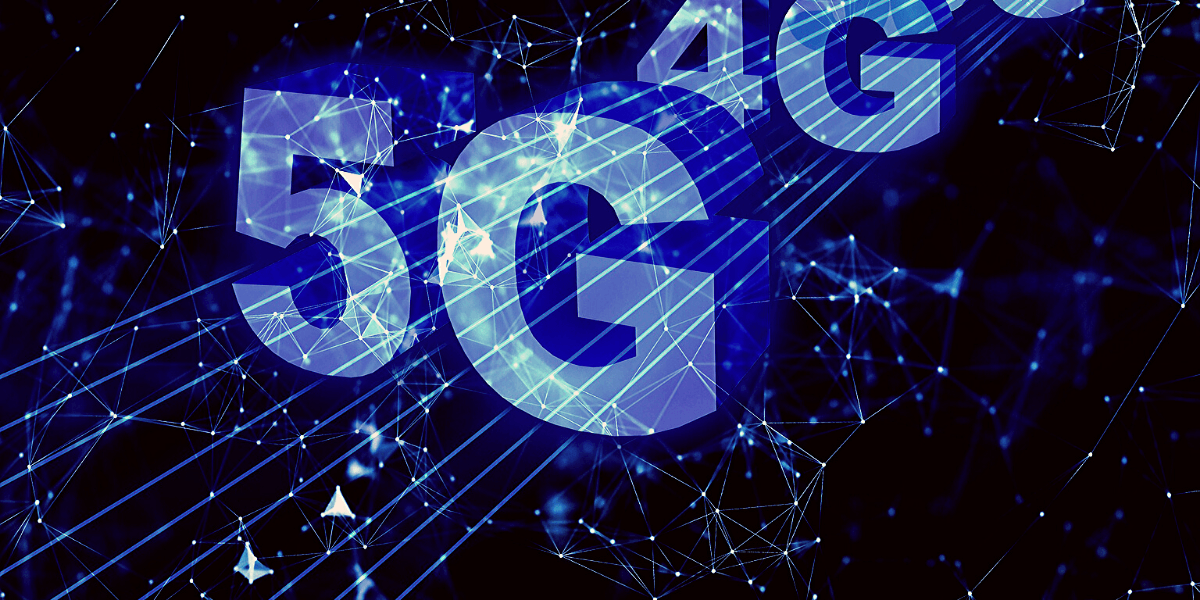 Motley Fool's 5G Stock Picks REVEALED
5G stocks are all the rage nowadays, and Motley Fool has been very bullish on them for a while now. In this short article we'll be going over two of Motley Fool's 5G stock picks that they are most bullish on and heavily promoting.
Why 5G?
Well, because 5G is likely going to be the future. There are still some hiccups in the system, but this new data transmission network is expected to cover around 40% of the world by 2024, according to some reports. And with data speeds of 10 Gbps, it's seems plausible that this could be accurate as long as there aren't any major unforeseen problems.
What Is 5G?
In a nutshell, 5G is the 5th generation mobile network that is going to be a huge step up from 4G in terms of performance and efficiency, allowing for more data and faster speeds of transmission. This will benefit numerous other up & coming technology industries, such as Artificial Intelligence, the Internet of Things, etc..
For a quick and easy-to-understand video explanation of the new tech and its importance, here is a short video...
Their Top Two 5G Stock Picks
Motley Fool and just about every other investment advisory company out there has been teasing 5G stocks as of late. Two of Motley Fool's top 5G picks include the following:
#1 - Skyworks Solutions
Skyworks (ticker symbol SWKS) is a semiconductor manufacturer headquartered in California, USA. What they manufacture are high performance analog semiconductors, which consist of high efficiency amplifiers, switch LNAs, compact circulators and isolators.
When it comes to 5G think of it like this... basically what they do is manufacture "connectivity chips", which allow smart phones and other devices to tap into the power of the 5G network.
This company has been receiving a lot of attention as of lately from many investment experts. It's even Jeff Brown's 5G stock pick at the moment, who is someone that worked in high management positions in the tech world for years. He's even referred to it as the "the #1 tech stock" right now.
Why It's Important for 5G:
This company's importance is obvious. Its chips will be in high demand as 5G is implemented more and more. And it's not like its chips aren't already in demand. The company has had deals with all the big phone manufacturers, Apple, Huawei, Samsung, etc. for a while now - and also has deals with smaller companies like OPPO, Vivo, Motorolla, and Xiaomi.
#2 - Micron Technology
Micron (ticker symbol MU) is a another leading semiconductor manufacturer, providing computer memory and computer data storage solutions. They are headquartered in Boise, Idaho. ​
The type of flash memory chips that Micron brings to the table are actually extremely common, unlike what Skyworks Solutions offers. However, they are one of the front-runners in the industry and devices that want to use 5G tech will need the kind of flash memory chips that they provide. Micron's new LPDDR5 DRAM chips are 1.3 times faster than those found in current smartphones (which have DRAM) and consume 30% less power, making them a good purchase for smartphone manufacturers like Apple and Huawei, which they already sell chips to by the way.
This is another company that is on many other experts' radars. It is also one that is being teased in a variety of creative ways, and currently is investing expert's, Paul Mampilly's recommended AI stock that he teases could increase 76,000% in price (but you can never trust these teasers).
The reason this stock, and others like it, are being teased as 5G stocks as well as AI stocks is because 5G technology is extremely important for things like AI. It somewhat acts as a catalyst for AI, because of how it provides faster data transmission. This allows AI to analyze data faster and learn faster. And this is just one of many other new industries it will benefit.
Price Predictions
Price predictions for these 2 companies depend greatly on who you ask, but generally are bullish.
For current average price predictions over the next 12 months you can click on the following links:
Both seem to be good buys, but Skyworks might be the company with more potential. Their chips have more potential across a variety of industries, the Internet of Things being a big one, and their growth could be catalyzed by this variety. Furthermore, Micron's sales have been cyclical in the past, and their DRAM chips will likely fall in price due to other suppliers they compete with.
Should You Invest?
Both companies have good management and good track-records. Both are front-runners in their respective areas of manufacturing. Both are positioned to profit well off of the 5G as it is brought to market more and more over the coming years.
We don't provide specific investment recommendations here at LegendaryWallet.com, but we will say that these stocks look like good buys.
Want Proven Investment Advice? Motley Fool's Stock Advisor is one of the very few investment advisory services that we recommend. Find out 5 reasons why.