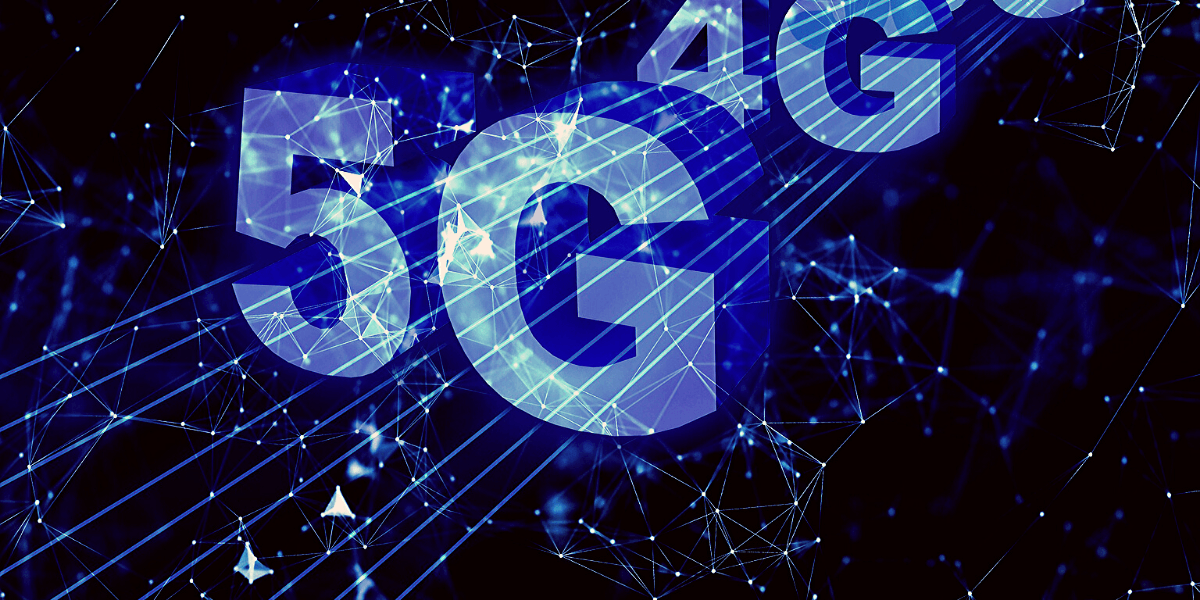 Jeff Brown's 5G Stock Pick REVEALED – Legit Investment?
He calls it "The #1 Tech Stock for 2020", but is Jeff Brown's 5G stock pick really that great? Is this actually a legit investment opportunity that's going to make you rich... as he leads us to believe it is?
In this article we'll be going over Jeff's teaser for his #1 stock of 2020, with is for his 5G stock recommendation, whether or not you can trust him, what the stock actually is and more.
The Teaser
You've probably come across the video presentation.
You know... the ridiculously long video that was supposed to look like a presentation to a live audience... but was really just a sales pitch... that one.
The video was probably over an hour long, and quite painful to sit though. But with a little determination anything is possible, and so I sat through the agony just to gather some clues as to what his 5G stock is that he's been teasing.
In the presentation he claims that the entire fate of 5G technology hinges on this one small device.
We later find out that what he is talking about here are RF (radio frequency) semi-conductor chips, which are made by one small company... that he claims will have a near-monopoly on the supply.
The idea is that you can invest in this one small company and get rich in the near future, because of how it is positioned and the demand it will soon receive.
Jeff talks about 3 key investment phases, and this company is at phase 2...
Phase 1 is when people profit from the companies that are laying the infrastructure for 5G
Phase 2 is where the network nears completion and devices that are able to access the network come to market, which provides another investment opportunity
Phase 3 is where companies provide services to enhance the existing service... yet another opportunity
Jeff tells us that phase 1 is already over. Now this definitely isn't completely true, but from an investors standpoint it is probably true that the majority of the phase 1 massive profits are passed us now, and he provides some charts to show us some of the gains...
The claim is that this special device he is teasing will "lead the way" for phase 2, because of how new smart phones that want to tap into 5G will need these RF chips.
He expects the technology to go from $0 to $100 billion in 2020, with the one company at the forefront.
According to Jeff, the one company is going to have a "virtual monopoly" on the tiny semiconductor chips, and already makes the device for 4 out of the 5 top smartphone manufacturers in the US.
He then goes on to tell us that we "need to get into this stock within the next 4 to 6 weeks or you'll miss the big move up".
Okay, so it's urgent.
But wait... he's going to reveal his secret stock pick for "free"...???
Now it's time to get excited... but not so fast!
Why would he just want to give people like us free information like this? There's got to be a catch, right?
Of course... it's all a sales pitch..
His exact words are that he will provide his special free reports that go over his 5G stock picks "at no charge when you accept my [his] offer".
The reports he is giving out include:
Free Report #1 - "Phase Two: The 5G Device Every American Will Need"
Free Report #2 - "Phase 3: The Future of 5G Profits"
BUT, in order to get these reports you will have to accept his offer (need to subscribe to The Near Future Report), which of course... you will need to take out your credit card to do.
This is just like his "McCarthy Chip" teaser that he used to lure in subscribers to the same newsletter service, just through a different angle. The company he was teasing here turned out to be a Taiwanese AI chip manufacturer, which I exposed in this review.
The Near Future Report
His offer is The Near Future Report, which is an investment newsletter service where he provides subscribers with investment advice, market analysis, etc. Basically, he tells subscribers what to invest in and when to invest.
There is a 60 day trial offer he provides, and as far as I know this just means that subscribers have 60 days to get their money back if they feel it's not right for them... but you still have to enter payment information and pay for it.
To make things short, subscribers of The Near Future Report are provided with:
A monthly Near Future Report newsletter that provides detailed information on new opportunities Jeff is looking into as well as market analysis
Email alerts when it's time to buy or sell, along with instructions how to execute the trades, such as prices, etc.
Model portfolio access where subscribers can view the performance of all Jeff's recommendations
Members area access where you will be able to view all current recommendations as well as an archive of past reports and information
Who Is Jeff Brown
Jeff Brown used to be a high-technology executive working in Silicon Valley and over in Tokyo, Japan for a number of years. He has over 25 years of experience in the tech field, in various areas.
Right off the bat, he seems like the type of guy you'd want to receive investment advice from when it comes to tech stocks. And besides having the past experience, he is still heavily active in the industry and puts a lot of effort into evaluating potential investments, by visiting suppliers, meeting with executives and staff from companies, traveling around doing his own research, etc. He's far from a guy just doing some research on his computer.
As far as track records go, his is pretty good when it comes to his own personal tech startup investments. He's an angel investor and claims to have made over 100 investments in tech startups with just over a 95% success rate, which is incredible.
Besides his investment background, his education is also impressive... with a Master of Science degree in management with a major in corporate finance, which he received from the London Business School, as well as a Bachelor of Science degree in aeronautical and astronautical engineering from Purdue University.
Currently it seems that his main job is providing investment advice to the public via his investment newsletter services, which include The Near Future Report, Exponential Tech Investor, and Early Stage Trader.
The 5G Stock Revealed
Okay, let's get to the point here...
In the video presentation we are given some clues as to what Jeff's top 5G stock pick is. It would be nice if he would have provided a bit more, but what we have is enough.
Some of what we are told about this company/stock includes:
it's a manufacturing company that makes RF semiconductor chips
these chips give smartphones the power to connect to 5G
has deals with Apple, Huawei, Samsung, Motorola and others
its revenue estimates for the year are over $3.5 billion
After doing a fair amount of research and connecting the dots, it seems that the company Jeff is teasing here is Skyworks Solutions (SWKS).
Skyworks Solutions is an innovator in the high-performance semiconductor industry, and is heavily involved in 5G tech. The company stock prices haven't done much in recent years, but they are starting to move and there's even an article at The Motley Fool that talks about the momentum it is gaining from the initial rollout of 5G.
This company matches up with all the hints we are given by Jeff Brown.
The company does manufacture RF semiconductor chips that will be used with 5G, giving phones the power to tap into this network
The company does supply chips to Apple, Huawei, Samsung, and other big brand-names, just as mentioned
Revenue estimates are right around $3.5 billion for the year, as we are told...
We aren't told all that much, but all the dots connect here. Not only that, but this stock is on the radar of many top investment analysts right now.
But is it really the #1 tech stock of 2020?
Well, I suppose this is dependent on who you ask. That said, being bullish on the company is pretty much a universal standpoint right now due to the increased demand this company's products are going to be having in the near future.
A stock price forecast for SWKS published on CNN Business, where 26 analysts offering 12-month price predictions weighted in on the matter, projects a median price of $132.50 in the coming year, which is about a 38% increase in price.
Now it certainly isn't the astronomical gains that Jeff Brown seems to be teasing, but it still looks like a quality and safe investment around the board... and in future years could see exponentially more growth.
Recap
Jeff Brown's 5G stock pick is revealed in his "free" report called "Phase Two: The 5G Device Every American Will Need"
This "free" report is used as a lure to bring new subscribers to his paid investment newsletter subscription service
In order to actually get this "free" report, you first need to subscribe to his paid investment newsletter service called The Near Future Report, which is a follow-along advisory service that provides investment recommendations, trade alerts, market analyses and more
I've done the research, connected the dots, and Jeff Brown's 5G stock pick seems to be, with all evidence pointing to it, Skyworks Solutions (SWKS).
And now you don't have to subscribe to find out what he's been teasing! You're welcome 🙂
I hope you found this review helpful, and if so, please give it a share to help spread the word. Also leave comments down below. I'm interested in hearing your take on his stock pick.
PS: If you're looking for an investment advisory service with a solid track record and a good reputation, this is it.