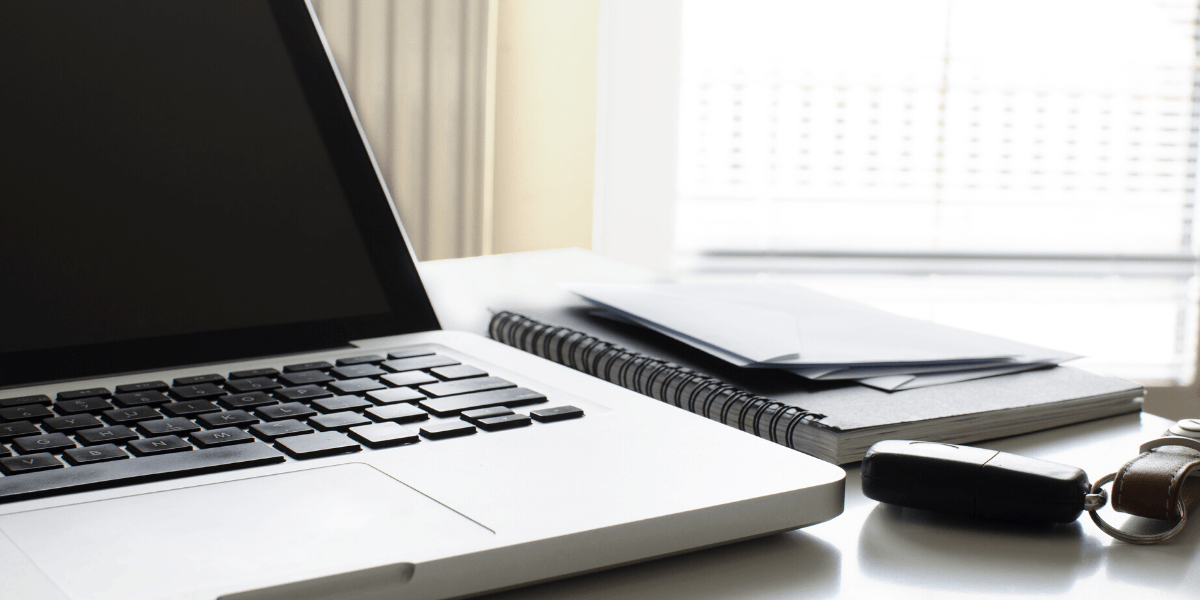 Home Job Stop – Scam or Legit? (REVIEWED)
Home Job Stop claims to be "The World's Leading Work from Home Job Bank", but is it really? Is this site legit or is it a scam that will just have you wasting your time?
In a world of online scams around every corner, especially when it comes to work-at-home opportunities, these questions should always be asked. After all, I recently came across several scammy job search boards, including AOJ Work from Home Jobs and Find Dream Jobs.
Let's find out how good this job search site really is, and whether or not it's worth using...
What Is Home Job Stop?
Name: Home Job Stop
Website: homejobstop.com
Type: Work at home job board
Owner: Rita
Cost to Join: $18
Overview
Home Job Stop, located at homejobstop.com, is a job search board that is specifically focused on providing job listings for telecommuting and work-at-home type jobs. The website has been around since 2000 and provides a wide range of work-at-home positions, with everything from freelance, to part-time contract positions, full-time offers and more.
One of the big upsides to becoming a member here is that the opportunities listed are carefully screened to ensure legitimacy, which is important when it comes to finding work-at-home opportunities with all the scams out there.
One of the big downsides, however, is that you have to pay to become a member, just like FlexJobs, another membership job search board for work-at-home opportunities.
Who's Behind It?
The website is run by a single person, Rita, who started to look for work-at-home opportunities in order to spend more time at home with her daughter, but ended up getting suckered into a few scams and losing money. This is the reason she decided to make Home Job Stop, so that others don't fall into the same mess she did.
Rita Farrow is listed as the full name of the owner, but this could be partly pen-name, because I came across an older review that stated her name was Rita Woods.
How It Works
Employers that are looking for people to work for them from home are able to post jobs for free on the HomeJobStop website...
Then, of course, these jobs are vetted by HomeJobStop before actually being available for members to see. They take pride in only allowing legitimate postings onto their platform, so you don't have to worry about falling victim to a scam here.
I'm not entirely sure, but they may also scour the web for additional job opportunities to post rather than just relying on employers posting their own opportunities through them.
Members will be able to search for jobs based on different categories, which I'll go over next, and find out all the important details for the job, such as:
Job Title
Date Added
Job Description
Requirements
Job Term
Salary Wage
Location
Then of course if you like what you see you will be able to click through to the employer's site to apply.
Because there is a membership fee to join the platform, there are no advertisements. The owner and staff make their money strictly from membership fees. This can be seen as a positive and negative, depending on how you look at it.
Types of Jobs You'll Find
Once you join as a member, you will be able to choose from the following job categories...
Business
Clerical
Customer service
Engineering or Programming
Finance
Graphic art
Human resource
Miscellaneous
Sales or marketing
Transcription
Web design or development
Writers
This is one of those sites that you never really know exactly what you may find, which is why it's best to check back every so often to see what's available.
Anything from Fullstack Web Developer positions, to Translator and Writer positions, to Sales Consultant and freelance Graphic Designer positions can be found... and everything in-between.
Part-time, full-time, freelance, etc. All types of jobs are listed here. As far as I can tell, if it's legit and is a work-at-home/telecommuting opportunity, then it is fair game.
Cost & Refunds
It sucks that you have to pay, but the cost is only $18 and the membership is for a lifetime, so you can't really complaint too much here, especially if it helps you find a good work-at-home job.
The membership is sold over the Clickbank platform, and this means there is a 60 day money-back guarantee. So even if you don't like it after joining, you have plenty of time to get your money back.
To begin the process of getting a refund you will want to contact office@homejobstop.com.
User Reviews & Complaints
There really aren't that many user reviews that I could find, but after digging around I was able to come across some reviews from OpportunityChecker, both good and bad.
"I've found 4 different jobs from this website over the course of 6 years and I'm currently working two of those jobs. I recommend this website to anyone who wants to skim through potential jobs and their "thing" is that they don't use ads. Great website." - Tammy Burnon
This woman was able to make pretty good use of the platform, finding 4 jobs within 6 years. I'm guessing these were short-term jobs.
"When I first joined this site Homejobstop they answered emails and actually went thru verifying posts. Now I cannot get into my account and I been w/them since 2000. I have found many jobs from them but now they have gotten worse then ever. Gave them up. And I'm leery to do another lifetime membership as there is no where to put in an email and password. Just a place to send money. Sad it has gone downhill..It was a great site at one time" - Gypsy
While I think it is important to show complaints like this, it's worth mentioning that this particular complaint is years old. Most of the complaints are older, and it seems the site is back to doing fairly well.
"This website is a joke! I cannot emphasize enough about what a WASTE OF MONEY this is!! Most of the listings are expired!! Clearly someone just collecting money from the 'lifetime membership' fee and not monitoring the postings. I would give zero stars if that was an option. Shame on the person(s) running this site." - Christine
Another complaint from someone fed-up with the poor quality of the postings. But again, this review is also fairly old.
Now I wasn't a member back in the early days, but from what I can tell this site started out doing good, went downhill for a while and wasn't getting updated often enough, but has since gotten better again.
Pros v Cons
Pros
No ads
Vetted job listings
Focused specifically on work-at-home positions
Low membership fee
Cons
Costs money (although not much)
Not as many listings as bigger job boards
Home Job Stop vs Free Alternatives
You probably already know that there are plenty of other job search boards out there, and many of which you can use for absolutely free to find good jobs. So what's to stop you from using one of them? Why would you pay $18 if you could search for jobs for free?
Sites like Monster, CareerBuilder, ZipRecruiter, etc. are all well-known job search boards that are free to use, and that list hundreds of thousands of opportunities. However, there are a few reasons why you might actually want to use HomeJobStop, here are two:
1) No Scams
When it comes to large job board sites that post hundreds of thousands of jobs, there are almost always some scams that slip through the cracks. Sure, they filter their job postings too, but there has been more than one time that I've come across known scams on other large job boards, in particular when it came to searching for work-at-home opportunities.
Home Job Stop does a good job at looking into each opportunity thoroughly. Furthermore, it's run by someone who works from home themselves, and has been scammed in the past... so they know what to look for to filter out the scams.
2) No Sponsored Listings
The upside to having a membership fee is that there is no advertising on the platform. On a normal job search platform, such as Monster, ZipRecruiter, etc., companies can pay to have their job listings featured higher in the results. What this means is that sometimes you might not be getting the best search results, but rather the listings that are from companies that paid these platforms the most.
Is Home Job Search a Scam?
I think we can all see that it is not a scam. But this is always an important question to ask when it comes to finding work-at-home opportunities, in which there are plagues of scams out there.
Conclusion - Worth Joining?
Okay, so HomeJobStop is a work-at-home job search board that costs money to join, contains no sponsored listings, and vets their listings to ensure there are no scammy opportunities.
Should you join?
Well, I'm going to leave this up to you. I think it could be worth joining, but the free alternatives are also good... you just have to be a little more careful which what you apply to.
Alternatively, since you are looking for a work at home opportunity you may be interested in doing what I do, which is work for myself online. I've been doing this full-time for years now, having started in 2015. It's not something you can earn fast cash with, but the potential to earn good money is definitely there. You can learn more here if interested.