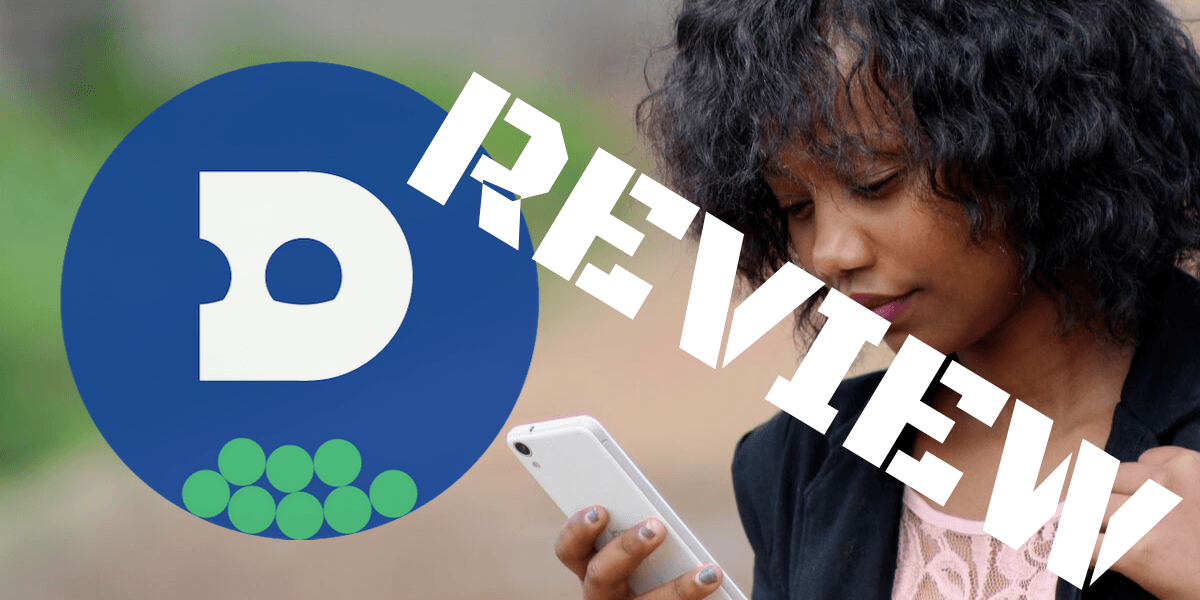 Dobot App Review – Scam or Savings Made Easy?
The Dobot App helps you save money, even if you aren't good at saving money.
But how does it work?.. is it safe to use?.. and is it possibly a scam?
In this Dobot App review I'll be going over all you need to know about it... or at least all that I can think of anyone would need to know... such as how it works, the company behind it, how it saves you money, safety concerns and more.
What Is Dobot?
App Name: Dobot
Type: Savings app
Availability: For Android and IOS devices
Cost: Free
Any Good?: Yes
Join Bonus?: Yes - $5 bonus if you Join Here
Dobot is a free FDIC-insured savings app that makes saving money easy and hands-free. It is easy to use, safe, and can be well worth the download if you are the type of person that just can't seem to save money for the life of you.
There are multiple ways that it saves money for you, but the most notable is its algorithm that autonomously scans your bank account and saves money that is 'extra' and not needed. Basically it pulls money out of your bank account in a way that you won't even realize it's missing.
Dobot is owned by Fifth Third Bank, a FDIC insured bank that has a weird name due to the result of a 1908 merger between two banks, Fifth National Bank and The Third National Bank... not that it really matters, but it's nice to know an established bank is behind the app.
It is available for both Android and IOS devices, but only for US residents with a US bank account.
Who Is Dobot Best For?
Anyone really. But in particular this app would be good for those who might have trouble saving and are looking for a simple solution... and for people who trust apps with their money.
It doesn't matter whether you are saving for a funeral or a dream vacation, Dobot helps save... period. You will be able to create savings goals and set up your own parameters for how much you want to save and by when.
Is Dobot a Scam?
No, Dobot is a legit app and is in no way, shape, or form a scam.
This may seem like an unusual question but it does get asked.
How It Works: Inside the App
The app is free to download and available on both Google Play for Android devices and on the App Store for IOS devices.
After installing it you will have to create an account, which consists of the normal process of entering your email address and creating a password.
You will then have to enter your phone number and will be sent a verification code... and that's it at this point. Now you are allowed inside and will be prompted to create your first savings goal, but we'll get to this in a minute.
Connecting Your Bank Account
One of the first things you are going to have to do is connect your bank account to the app. This is a very simple and straightforward process.
When you first open up the app you will be guided through the process of creating goals and linking your account, but if you skip this part then you can simply go into your Account within the app, scroll down and under Bank Settings you will see the needed option.
Remember, you will need to have a US bank account.
If you have an account with any well-known bank then you should be good to go. They support over 10,000 financial institutions nationwide and are continuing to add connections.
You will link your bank account by logging in through the app.
I'll talk about safety concerns in a bit!
The 3 Ways to Save
If you open the app and go into your Account you will see a section aptly titled "Ways to Save", which will provide 2 of the options (more on the third option shortly).
1) Smart Savings
"Dobot Smart Savings" is what I mentioned briefly above. This is the savings feature that works autonomously. There are no manual adjustments here. It can only be turned on or off.
With the algorithm the developers have created, Dobot scans your bank account and finds money that is safe to withdrawal into your Dobot savings, which it calls "safe savings" amounts.
The algorithm takes into account your spending habits and the amount of money available to determine what is safe to withdrawal. So the amount will vary, but according to the FAQ's page it is generally from $5 - $25 and two times a week, Monday and Thursday.
What if there is an overdraft?
The algorithm is pretty good and most people don't even notice the money coming out of their account and being saved, but there is a chance an overdraft could happen.
The good news is that you can contact Dobot for them to refund whatever charges this may incur.
2) Scheduled Savings
Scheduled Savings is a completely manual savings feature in which you will be able to schedule regular amounts to be taken out of your bank account and deposited into your savings.
You get to decide what is "safe" to save in this area. So if you feel that you can save more money than the apps Smart Savings feature is saving you, you can go right ahead and do this.
But of course if you do this and cause an overdraft it will be completely your fault and Dobot will not reimburse any fees.
3) Save On Your Own
This is another manual way to save money and there are 3 ways to go about it.
1: Add Money to a Savings Goal - Once you have created a savings goal (I'll be going over this next) you will be able to "Add Money" at any time by opening the app, selecting your savings goal, and clicking on the button shown below...
2: Text Dobot - Another way to add savings at any time is to text "Save" and a number amount to the Dobot number, which you will have because you will receive a text from them after creating your account.
Example: You can text "Save 30" to have $30 automatically pulled into your Dobot savings.
3: Transfer Money to Dobot - You can also transfer money to your Dobot general savings account that isn't specific to any savings goals.
To do this you will want to click on your total savings amount in the upper left of the screen..
Then click on the "Move Money" button shown here...
And now you will see where you can click to make a transfer...
Setting Savings Goals
In the app you will be able to set savings goals for whatever you want to save for.
The process is simple and allows you to keep on track with your savings and stay motivated to meet your goals.
Once you open the app for the first time and set your account you will immediately be guided through the process of making your first financial goal (which you can skip if you want).
*Note: You can use the app without making any specific savings goals. You will still have your general Dobot savings account.
First: You will start by naming your goal. I decided to create a savings fund for "emergencies".
Second: Then you enter the amount you are looking to save. $100k is my goal, which I might be shooting too high with.
Third: Set the date you want to achieve it by.
Fourth: And then set a photo to "visualize your goal for inspiration". I went with a photo I took of crocodiles in Thailand... reminding me that situations that might call for an emergency fund are everywhere.
This is a nice little feature of the app that may seem pointless, but I'm a fan. A little visualization can help keep you motivated.
And that's that. You will be able to see an overview of your fund, such as how long it will take to meet your goals based on an average weekly savings amount, how much money you have saved so far, and so on...
You will also be able to create additional savings goals at anytime.
Withdrawing Money
Those are all the ways to bring money into your Dobot account, but what if you want to take some out?
Maybe you added more savings than you can afford or maybe an unexpected situation came up and you need your money.
The good news is that there no withdrawal fees and you can take money out at anytime.
You can text "Withdrawal 100" to withdrawal $100 (or any amount).
or, You can open up the app and make a withdrawal at any time.
To withdrawal money you will want to click on that "Move Money" button that we just talked about above and this will also bring up the Withdrawal option.
When you withdrawal money the processing time is faster than when you add money. Instead of taking 2-3 business days you should be able to get your money the next day as long as you request before 3pm Pacific Time.
Text Commands
The text commands are a nice feature. You will be able to text certain commands to Dobot to receive information and move money around, some of which I already went over. These include:
'Activity' to get texted your 3 most recent transactions
'Savings' to get a text of your balance
'Save 10' to save $10 (or you can text any amount)
'Tip' to get texts with helpful financial insights
' Joke' if you are bored or need a funny pick-me-up
'Withdrawal 10' if you want to withdrawal $10 (or any amount)
You may be wondering what's the point of all this if you can easily login to the app on your phone.
One good example would be if you are somewhere where you don't trust the WiFi network and want to avoid logging into your account.
Alerts
You will receive a text from Dobot every Friday outlining your week's saving as well as a monthly email breaking down everything that happened over the month.

Additionally, you can text "savings" to Dobot at any time to get your account balance (mentioned above), which you can also see at any time by just opening the app.
Referral Program
If you go into your Account and scroll down to Profile Settings you will see a tab to 'Invite Friends'. You can click on this to get your own unique referral code.
You can share this code via email, text, WhatsApp, Facebook... it doesn't matter how you share it... when you get someone to join through you with your referral code/link you both will get $5.
So this is good for both parties, because if the person joins without a referral code/link they don't get any free money.
PS: If you want to support me and my website you can join through my referral link here to get your free $5: https://www.thedobotapp.com/r/qx11qb
How Much Money Can Dobot Save You?
This will vary depending on the size of your bank account and your spending habits.
As mentioned, the Smart Savings feature will usually pull anywhere from $5 - $25 into your savings account twice a week, but this is just a very general range of numbers and it can be more or less.
For the sake of convenience, let's say that the Smart Savings brings in $25 two times a week. This will equal about $200/mo and about $2,400/yr.
But then you have the manual options which are completely up to you.
And... let's not forget the goal setting feature, the simplicity of using this app, and how convenient it is... all of which can help you save more money than if you weren't using a savings app like this.
So how much can you save with Dobot? Well, this is up to you.
Safety Concerns
Trusting an app with your money is always a concern... especially because there are so many poor quality apps out there.
The good news, as I mentioned earlier, is that this app is owned by Fifth Third Bank, which is a legitimate and very large financial institution (maybe not 'good news' to everyone).
When you save money on the app your money is actually being saved in an account with Fifth Third Bank. It is insured by the FDIC just like any other US bank account.
But What If Someone Hacks The App?
There is also a concern with connecting the app to your bank account, but this also isn't the serious concern it may seem to be.
Not only is your personal data encrypted, but Dobot does not store your bank login details. When you initially login to your bank this is only to establish the connection. The login information is not stored.
What if you lose your phone?
If you lose your phone and someone else gets ahold of it, they will first have to be able to login to the app, in which they would either need your password or fingerprint.
This is unlikely but let's say that it does happen. At this point there will still be nothing that a hacker can do. They can only transfer money in between Dobot and your bank, which won't cause any loss and can easily be undone.
Dobot has taken all the necessary measures to ensure user safety with this app. There is always some risk involved, but overall things look good here.
The Downsides
A completely free app that helps save you money and is as safe as PayPal... what's the catch?
Yes, there is always a catch. Dobot has to make money somehow, right?
#1 - No Interest
The downside is that you will not earn interest on your Dobot savings. So while it can be a great app for saving money, if you are saving massive amounts of money that could earn some nice interest elsewhere, it may be better to go elsewhere.
#2 - No 'Smart Savings' Adjustments
With the Smart Savings feature you can only turn it On or Off. It would be nice if there were a few different settings, such as being able to set it between "Aggressive", "Moderate", and "Conservative" depending on how much money you want it to try to take out.
Pros v Cons
Pros
Very simple & easy to use
Makes saving money mindless
Does a good job at scanning for money to withdrawal from bank and save (good algorithm)
FDIC insured, which is a must - and safe in other areas
Referral program
Fingerprint unlock capable
Cons
No interest
Not much to the app (could be seen as a pro or con)
The Smart Savings feature has no adjustments
Dobot vs Alternative Savings Apps
There are a handful of good savings apps out there. Digit is one of the most popular and most comparable to Dobot.
Digit also has an automomous savings feature but it is hard to say which is better. They both do a good job.
Dobot is more simple and there is less to it... and one of the reasons some Digit users are switching to this app is because Digit now charges a monthly fee of $2.99 after the free trial, which they didn't used to do.
However, one upside Digit has over Dobot is the annual 1% savings bonus they pay out, which could be looked at as interest in a way. But this still will likely not make up for their monthly fee.
Tip Yourself and Qapital are other alternatives but these apps don't have smart algorithms that automatically take safe amounts of money out of your account and place it in savings, so they are incomparable on this level.
Acorns is an investment app that is somewhat similar and has really good ratings. What it does is skims credit/debit card transactions to the next highest dollar amount and invests the money for you. It's a lot different but still somewhat of an alternative. This app was included in our list of 45 money making apps.
Conclusion - Worth Downloading or Not?
It's simple to use, does a great job at what it's supposed to do, is 100% free... the only real downsides in my opinion are that you won't be earning any interest and there aren't any adjustments available for the Smart Savings feature. But all-in-all I think it can absolutely be worth the download. It all depends on your situation.
If you are looking for a simple and effective way to save that is free, then give it a try and join through this link to get a free $5 in your account. If you don't like it then you can just delete it... no money lost.
I hope you found this review helpful. Please leave any comments/ questions below. I like to hear back from my readers 🙂
PS: Don't forget to check out how I make a living working for myself online if making money on your own terms sounds like something you'd like.