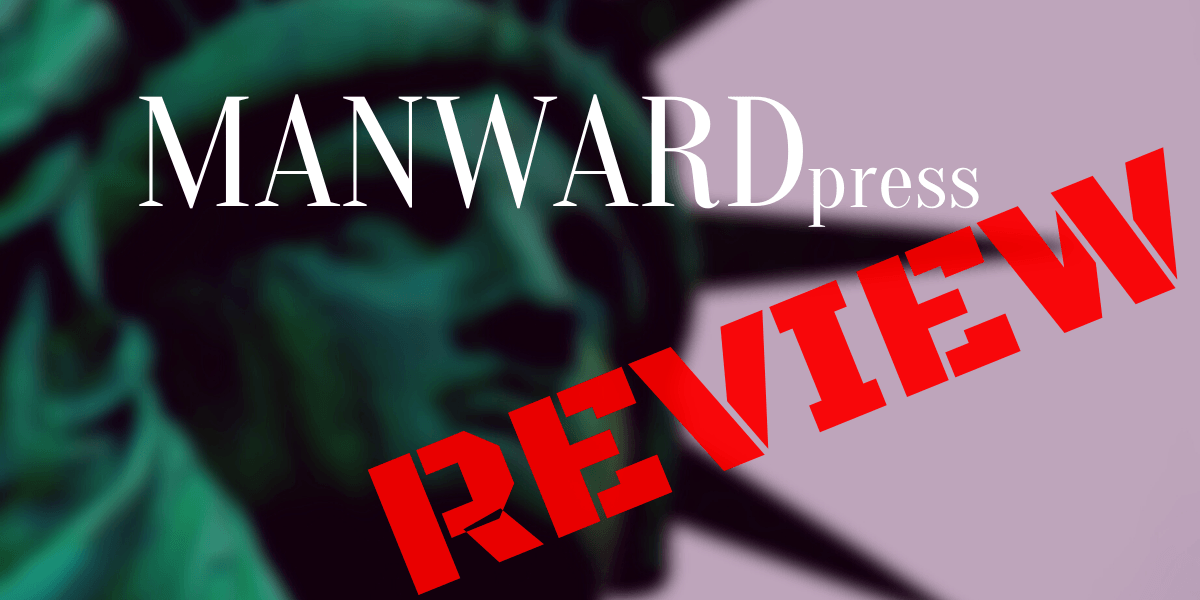 Manward Press Review – Legit Investment Advisory?
Manward Press... is this place legitimate? Can you trust them? Will their recommendations make you money? Should you avoid this place like the plague?
After coming across some of the promotional material for some of their investment advisory services, we can see why questions like this are being asked. After all, guarantees of high profits and hyped-up claims can seem too good to be true.
In this Manward Press review we'll be going over what everyone should know about this place beforehand, including the services they provide, performance record, complaints, and more.
Enjoy...
Overview
What Is Manward Press?
Manward Press is a financial advisory firm founded by Andy (Andrew) Snyder and based in Baltimore, MD. It is under the under the umbrella of The Agora Companies, which is also a parent company to Money Map Press, Agora Financial and other advisory firms... but it is one of the smaller, lesser-known firms here.
What they provide, in a nutshell, consists of investment recommendations, market commentary, as well as analyses and opinions on financial matters. The core of the business is focused on 3 principles. These include:
Liberty - Freedom, not being restricted or obligated to live a certain way
Know-How - Knowing how to do things and how things work so that you can be self-reliant
Connections - Mutually beneficial relationships between people with shared goals
Here is a short video that will give you a better idea of what the company is all about, featuring the founder himself...
Who Is Andy Snyder?
Andy Snyder is the founder, and is an expert investor that who has over a decade working at a Wall Street brokerage company as an advisor (which company we're not sure), and more than 20 years of investment experience total.
He's also a guy that seems to have a good sense of humor (as you can tell from the video above) and loves the great outdoors, having lived in the Alaskan wilderness without any electricity or nearby roads for a bit of time. This was after his career on Wall Street.
He claims that his desire to start a publishing company like Manward Press came about during his time in the wilderness of Alaska, when he realized more and more how modern man lacks fulfillment, largely because of the inability to survive alone. And so Andy Snyder's vision for Manward is to help solve this problem by providing helpful information that can bring people more wealth, freedom, and happiness (mostly focused on wealth).
There is limited information about Snyder. Other than what I can find on the official website, on Youtube, and InvestmentU, there's not much more to be said. That said, he comes across as a regular/genuine human being, although the sales material he puts out can be a bit too much.
Other FAQ's
Yes, the company is legitimate. They provide a legitimate advisory service and are not a scam, although some complaints label it as such.
There is inherent risk when it comes to investing, which is the main focus at Manward. And, as stated in their Terms and Conditions, the advice they provide is general. They don't take into consideration anyone's personal situation.
What does this mean? It means that you shouldn't just blindly follow their advice. Your own due diligence is a must.
The business was incorporated in 2016, but the idea and initial founding likely took place much earlier.
What They Provide
What Manward provides can be broken down into two main categories: free content (digest) and paid (premium) content.
Let's start off by going over what you can get from this place for free.
1. Free Content
Their free content on the website consists of articles on a bunch of different topics, everything from politics, to health, to the stock market, technology and more. The best way for to give you an idea of what type of information you can find here is to provide some examples. Recent articles include:
"A Perfect - and Dangerous - Example of Outdated and Lazy Science"

Talks about studies showing that "organic" food is no different than regular food, and is much less economic.

"A Healthy Gut Helps a Lot... but Not Everything"

About bacteria's role in gut health, why improper food storage can harm your gut and more.

"What Elon Musk's latest technology means for our triad"

Is about the new "cyborg" technology that Elon Musk and other companies are working on, where humans will be able to connect their brains to the internet. Discussed here is the investment potential of such an innovation.

"The Devastating Loss of a Truly Free Market"

Talks about the free markets of the early 1900's and how increasing government regulation, on things like food, is strangling it.
All of this content is categorized in one of the core focuses, Liberty, Know-How, or Connections.
Free Content on YouTube
Additionally, you can find a lot of free content on their Youtube channel. The videos usually consist of Andy Snyder and another guy, Alex Moschina, talking about strategy, analyzing certain stocks, and they even have videos about things like the medical side of CBD, organic food, and bees (yes, bees).
Editors/Contributors
Andy Snyder (founder) - As already discussed.
Joel Salatin - Joel is a farmer, and a self proclaimed "Christian libertarian environmentalist capitalist lunatic farmer". He has published 12 books and at Manward h often provides knowledge on the food industry, the government's intervention in the food industry, health and more. Besides being a contributor for Manward, he also writes for Mother Earth News and The Stockman Grass Farmer.
Alex Moschina - He helps with the YouTube content and is a writer, editor and works in PR. He also has worked for The Oxford Club, another financial advisory firm similar to Manward.
Dr. Sanjay Jain, M.D., MBA - Dr Sanjay is a physician, businessman and investor. He works at Johns Hopkins Medicine and is respected in the field. You might expect him to only contribute medical advice and whatnot here, but he actually provides content on a range of topics, such as increasing productivity in the workplace.
2. Paid Content
Currently they offer 3 premium (paid) services. These are all run by founder Andrew Snyder.
1) Manward Letter - $49/yr
This is their entry-level subscription service. Here there is more of a broad-level investment approach taken. Besides being provided with specific investment recommendations, subscribers are also provided with commentary on living rich and living healthy.
What this service provides is:
Monthly Issues of Manward Letter - This is the meat of what you get. Each month a new newsletter will be sent out focusing on different aspects of investing, specific recommendations, wealth hacks/tips, and other information that Andrew thinks is worth sharing.
Weekly Portfolio Updates - Each week subscribers are updated on the status of the investments in the model portfolios.
The Manward Digest e-Letter - Also provided is their digest e-letter, which is a subscription to their free content from the website, as discussed above.
Bonuses - There is usually some sort of bonus included as a lure to get people to subscribe. At this time it is the "​Death of Cash Survival Kit" that is being offered for free.
*Note: The prices of the following services are confusing. There have been some reports of discounts available and cheaper prices, but we don't know what to make of them. The prices may have been raised since older reviews, or there may just be different checkout pages, some featuring a discount and others at full price.
2) Alpha Money Flow - $4,000
Alpha Money Flow is one of their top-tier services. For this service Andy uses what he calls a "money flow tripwire" to analyze the market and find good investments, which is a technical indicator he doesn't give much information about.
Both options and regular stocks can be traded, and are recommended, with this strategy.
As a subscriber you will get:
Master Class Video Series - This is an educational video series where Andy goes over everything you need to know about his method of trading. Everything from choosing a broker to analyzing chart patterns is discussed here.
Monthly Video Calls - Every month there is a live video call held in which Andy will answer questions and talk about whatever he deems worthy of mention. Subscribers are encouraged to send their questions in.
Weekly Updates - Weekly emails will be sent out that will provide analyses, recommendations and action steps, and more. He calls these "Alpha Transmissions".
Notices - When it's time to cash out of a position, subscribers are alerted via "cash-out notices". These can be received via email or text message.
"The Alpha Money Flow Handbook" - This handbook is a condensed version of the information included in the Master Class videos. This way you can have a bunch of necessary info handy and easy to find when you need it.
Members Area Access - Subscribers also get access to the members area of the website, in which they can find all the past reports, live call recordings, recommendations, etc.
Pre-loaded Tablet - Yes, the subscription comes with a tablet, valued at $199. We aren't sure why this is important or necessary, nor are we sure of the model.
Bonuses - At the moment subscribers are being given a special briefing called "Seven Alpha Trades Set to Skyrocket", which obviously provides 7 trade recommendations right from the start.
3) Codebreaker Profits - $3,999/yr
This is another of their top-tier services, and the price reflects this.
With this service the recommendations are made based on what is called the "K.I. Channel", which is a technical analysis method that Andy helped develope that is based on a bunch of financial data and that, supposedly, makes it easy to know when to enter and exit trades.
Subscribers are provided with:
Weekly Dispatches - On a weekly basis subscribers are provided with a "K.I. Channel Research Dispatch" that recommends at least one new stock that is ready to be bought.
Movement Updates - Regular updates as to the recommended positions are also provided.
Profit Notices - When it's time to cash out of a trade, subscribers are alerted with specific instructions on how to go about doing so.
Live Calls - Each month Andy Snyder hosts live Codebreaker Calls where he discusses his latest recommendations, market movements, etc. Viewers can submit questions before these live calls with the possibility of him answering them.
Members Area Access - This is where subscribers can access past newsletters, updates, notices, and special reports.
The K.I. Channel Master's Program - Goes over two types of trades that you'll need to master to profit big, how to identify K.I. Channels, entering/exiting trades and more.
The K.I. Channel Bible - Provides references to K.I. Channels as well as a step-by-step manual to take action.
Bonuses - At them moment he is also giving out his "Seven K.I. Channel Stocks to Trade Immediately" ebook.
*Some people have reported subscribing to Codebreaker Profits at the discount price of $2,200. People are likely being funneled into different checkout pages, some with discounts and some without.
Performance
There is no clear track record available for public viewing. Of course the promotions for their services make it seem almost like a guaranteed way to make significant income, but you can't trust these 100%.
In order to get access to view the model portfolio and see the trade recommendations, of course you need to subscribe to their services.
What we do know is that Codebreakers, for example, claims to deliver "trades with an average gain of 89%". However, profits like this on a daily basis sound absurd... and some subscribers would beg to differ with this statement, such as this investor who entered 6 recommended trades and lost 90% on average...
There has been at least one report from a subscriber that the statements made of guaranteed profits are based on backtesting, as if this confirms future results.
But the overall picture here is unclear. We only can piece things together from reviews and complaints left by subscribers, since there is no publicly available track-record.
There are some good comments from subscribers, mainly for Manward Letter, but it's still difficult to say how good the performance actually is.
Customer Support & Refunds
Customer support can be reached at:
1.800.682.5210
+1.443.353.4263 (internationally) between 8 a.m. and 8 p.m. ET
or via their Contact Us page
The refund policy depends on the subscription service.
Manward Letter - 100% money-back guarantee for 1-year if you are not satisfied
Alpha Money Flow - No money-back guarantee, but guarantees that "you will receive 22 chances to double your money in the coming year"
Codebreaker Profits - No money-back guarantee. But will give an additional year of the service for free if it doesn't "deliver at least one 89% gain every day on average"
Complaints/Concerns
1. Focus on Short-term Trading & Options
Some subscribers have expressed dissatisfaction with Andy's trading style, which generally seems to be focused on the short-term, such as with options.
2. Misleading Marketing
Much of the marketing material that lures people into the paid subscription services that Manward offers uses fear mongering to, pretty much, scare people into subscribing.
For example, a current teaser claims that "The World's Most Popular Asset Could Soon Be... BANNED IN AMERICA".
The teaser goes on to state that a new law might be proposed by the democrats that will, in a nutshell, ban cash from being used, and this could lead to a financial crisis worse than the great depression of the 1930's - but there isn't much at all in the way of proof that this will ever happen and no laws of this nature have even been proposed.
And of course you can survive this impending disaster with a "Death of Cash Survival Kit" that they have put together...
However, in order to get the kit you have to subscribe to Manward Letter.
Techniques like this seem to be the marketing blueprint for newsletter services nowadays. Fear is a great seller, and they know this.
According to an article at consumer-action.org, they are "profiting off empty promises".
Much of their marketing material is based around political hype, and isn't backed up by any solid evidence. Because of this, Andy has been referred to by one person as an "alarmist nutcase"...
Similar statements have been made by others.
3. No Refunds for Some Services
As you saw above, for the more expensive services there are no refunds, only dumb little guarantees that are vague and likely rarely fulfilled. And, as expected, there are people complaining about this...
Refunds for these types of services should be easy to give out, and are necessary at times due to the misleading hype that often lures people in.
4. Losing Recommendations
Much of the complaints we've found are from people complaining about the service not delivering as they thought it would, meaning the recommendations weren't all that great. As discussed, there is no transparent track-record available to the public.
5. Content "is not intended to be relied upon" for investment decisions... ?
They state in their Terms and Conditions that "Content in our publications is for general information only and is not intended to be relied upon by users in making (or not making) specific investment decisions".
This may come as a shock. After all, in their premium services they specifically recommend investments to subscribers. So how can they say that this shouldn't be used to make investment decisions?
Well, this is actually nothing to worry about. Every investment advisory firm out there has a statement along these lines somewhere on their website. This is basically a way to cover their asses legally if investment recommendations don't go as planned, so that they don't get sued.
6. Pump & Dump?
Now we certainly aren't accusing this place of being a pump & dump service and don't have any proof of such, but we noticed that they don't have any policy in place or anything stating that they will wait after a recommendation is made before investing themselves.
For example, The Oxford Club requires its employees to wait at least 24 hours after an online publication comes out before investing in the recommendations themselves. This is a way to safeguard against a possible pump & dump scheme, in which an employee could invest early, profit from all the subscribers buying in and driving up a stock price, and then cash out.
But again, we have no reason to suspect this is going on. It would just be nice to see sort of policy against this in writing.
What We Like/Don't Like About Manward
Like
Takes a well-rounded approach - focus on liberty, know-how, and connections (although the core of the service is investment recommendations)
Good team - all the contributors/editors have experience, or a solid background
Premium services are easy to follow - newsletter, recommendations, regular updates, etc.
Refunds available (at least for Manward Letter)
Don't Like
Marketing can be misleading
Lack of transparency - no track-record
No refunds for more expensive advisory services
No pump & dump safeguard policy
Conclusion - Should You Subscribe?
Okay, quick recap: Manward Press is, mainly, an investment advisory firm. Sure, they provide information on everything from organic food being a "scam" to the decreasing bee population issue, but the core of what they provide is investment advice/recommendations.
There are quite a bit of negative reviews out there, and this largely comes from the misleading and over-hyped marketing being used to lure in new subscribers, which as mentioned earlier, is pretty much the marketing blueprint nowadays.
It's hard to provide any sort of good recommendation here because of the lack of transparency. Of course you'd only want to subscribe if the track-record were good and you were confident you'd make money... but this is unclear.
That said, the Manward Letter subscription service, which is their entry level service, gets a fair amount of good reviews and could be well worth the low price of $49/yr. Just be aware that if you do subscribe to this you will be pushed into upsells for their more expensive services.
Alternatively you could subscribe to a trusted and reputable investment advisory service like Stock Advisor, which is one of the very few we actually recommend here at LegendaryWallet.com.
What's your take on things? Let us know in the comment section below.