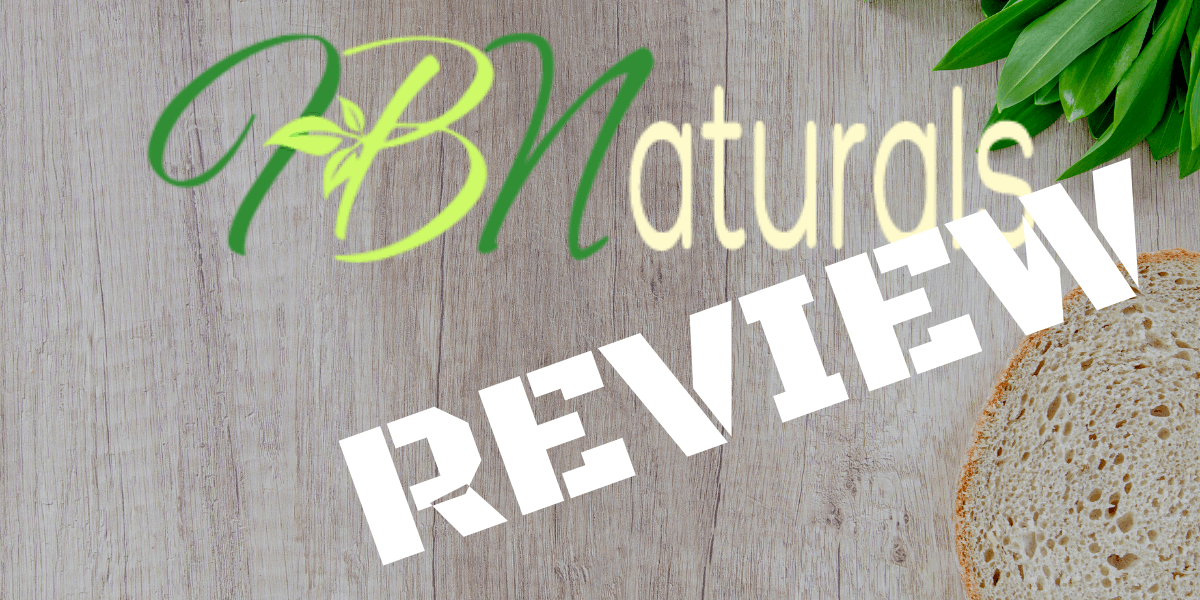 Is Heart & Body Naturals a Scam? – What to Know Before Joining
How good are their products and is their business opportunity even worth bothering with? Is Heart & Body Naturals a scam?
In this review we'll be answer exactly this... along with everything else you should know. We'll be going over the various products offered, quality concerns, the business opportunity and compensation plan, how much consultants are actually making and more.
Let's begin...
Overview
Heart & Body Naturals (HBN) is a health & wellness MLM company based in Kentuck. The business was founded by Paula & Ben Scarcell, along with Alexandria Brighton... and is based around the "Healing Trilogy" formulated by Alexandria Brighton, who is an aromatherapy formulator, educator, and the owner of Brighton Institute of Botanical Studies. The "Healing Trilogy" refers to the focus placed on healing the body, mind, and soul, instead of just focusing on one or the other.
You could say that HBN's main products consist of their hemp-oil product lineup, but they also provide a wide variety of others, such as lotions, flea & tick repellent for dogs, superfoods, essential oils, mineral supplements, and more.
One of the main reasons this company is becoming so popular is because of its MLM (multi-level marketing) business model, in which it relies on independent distributors to do all the marketing and selling rather than selling product in a retail setting, which we'll be going over in detail.
FAQ's
What Products Does HB Naturals Sell?
The company mostly focuses on hemp-based products, like CBD oil, coffee infused with hemp extract, lotions & serums with hemp extract, etc... but they also sell non-hemp products. These include natural soaps, supplements, superfood powders and more.
How Much Does It Cost to Join?
Unlike many MLM opportunities that exist, there is no need to purchase expensive product packages to join here. However, if you do join you may feel forced to make some purchases, as we'll go over shortly.
Is Heart & Body Naturals a Scam?
No, this is not a scam. They sell legitimate products and offer a legitimate business opportunity.
At the time of this review they are not BBB accredited, but this doesn't make them a scam by any means.
What About a Pyramid Scheme?
While there compensation plan does have a pyramid shape to it, it is not a pyramid scheme, legally speaking.
We will go over why later in this review.
How Much Consultants Make?
According to their income disclosure the average annual gross revenue for a consultant is projected to be $500 - $2,000, but this is not a very reliable figure.
Products
Let's start with the hemp-based products...
Hemp Oil Extract Products
Here they have regular old hemp extracts, hemp extracts mixed with essential oils, hemp extracts mixed in with personal care products and more.
Pure extracts:
Their most concentrated extract is called Elite and features 2,400 mg of full-spectrum hemp oil extract per 1 ounce bottle...
Then they have other full-spectrum hemp oil products at decreasing concentrations, such as 1000 mg and 500 mg per 1 ounce dropper bottle...
These can be purchased in different flavors, such as natural, mint, and spice.
In addition to the hemp oil products for humans, they even have products for pets. 4Paws is a full-spectrum hemp oil product sold in a dropper bottle at 1000 mg concentration (per 1oz bottle).
What makes this 4Paws product different than the normal 1000 mg full-spectrum hemp oil product? This is something we don't know.
Extracts with Essential Oils:
Additionally, they sell hemp-extract products that come in dropper bottles and have a mix of other ingredients.
For example: their Everyday product contains full-spectrum hemp oil at a concentration of 277.8 mg per 1-ounce bottle and also contains peppermint oil, frankincense essential oil, and copaiba essential oil. This mixture is intended to help with everything from joint pain to anxiety... and just health in general...
Coffee Infused With Hemp-Extract:
Their coffee products are infused with hemp oil. Not only will you get about 62mg of caffeine per cup, but it also provides 25mg cannabinoids from the hemp oil in every cup that is brewed.
*Note: The coffee is of the Arabica variety and is subject to the fair trade agreement.
Soap With Hemp Seed Oil:
Their Patchouli Hair & Body Bar contains a number of natural oils in it along with hemp seed oil...
Personal Care Products
Here they have lotions, cleansers, soaps, and more... none of which have hemp oil.
4-Step Facial Products:
The 4-product combo of their 3-in-1 Cleanser, Repair Fine Line Cream, Revive Facial Serum, and Hydrate AM/PM Moisturizer seems to be pretty popular in this category...
The idea here is that you first clean the skin, then repair, revive and lastly hydrate to keep healthy.
These products contain nigella sativa oil, frankincense essential oil, apricot kernel oil, aloe leaf juice extract, alpha hydroxy acids, and neem seed oil (among others).
Soap:
In addition to the Patchouli soap bar that has hemp seed oil, there are a variety of others without any hemp. These include Charcoal & Cacao, Lavender & Comfrey, and Peppermint.
Other:
In the personal care product section they even have an organic "intimacy enhancer" that is formulated to increase blood flow naturally and promote a healthy hormone balance.
Sesso Dulce contains a number of different herbal extracts and oils to provide natural sex-enhancing alternative to popular products like Viagra.
Essential Oils
Heart & Body Naturals also has quite an extensive lineup of essential oils, including blends and pure oils.
Essential Oil Blends:
Their blends consist of different blended essential oils with some common health goal.
For example, there is the Breath EO blend that consists of eucalyptus, melaleuca, origanum, pinus sylvestris, peppermint, rosemary, and other oils that can help with respiratory problems.
Other blends include...
Align
Calm
DyGest
Focus
Prosper
Still
Kids Wellness
These sell for anywhere from $20 - $34.
Essential Oil Singles:
Their singles sell for less and more, at anywhere from $9 - $40 per 10mL bottle, depending on the oil.
Varieties include black spruce, copaiba, cypress, lemon, peppermint, sweet orange, tea tree, ravintsara, lavender, pink grapefruit and more.
Pet Products
Besides the 4Paws hemp oil extract that is for pets, which we already went over, HB Naturals also sells flea & tick repellent, itch relief, and essential oil blends... all of course contain 100% natural ingredients.
For example, Calm For Pets is an herbal/essential oil blend that promotes calmness in dogs.
And their Flea & Tick Repellent is a similar formulation of herbs/extracts/and oils that comes in a handy spray bottle...
*Note: We don't know how good this repellent works compared to other products on the market.
Superfoods
In the "superfood" category they have products like Black Seed Extract...
... which has been used for centuries as a traditional herb for general health and is packed with phytochemicals, antioxidants, amino acids, minerals, and more.
Then we have the various powder superfood products that they sell, which are mixes of herbal powders and extracts. These include BODY, which is for heart health and boosts nitric oxide levels, SOUL, which is for balancing pH levels and promotes gut health, and MIND, which helps boost cognitive performance and calms the mind...
BioMinerals
Then there are the biominerals, which include things like Potassium beALKALINE, a liquid potassium supplement sold in a dropper bottle...
... as well as others, such as:
Iron
Magnesium (liquid in dropper bottle)
Magnesium (lotion for sleep)
Silver
Zinc
And they even have a Chromium supplement that could actually go into the next section of weight-loss because of how its affects on the metabolism...
Weight Loss
Last on the list of product categories is weight-loss. Here we have what they call SLIMMER, which is a powder mix of "superfoods" such as sea buckthorn juice, garcinia cambogia extract, green coffee bean extract, yacon root powder, monk fruit powder, chromium (of course), ashwagandha root and leaf extract, and more.
Product Quality - Should you be concerned?
Of course it doesn't really matter what ingredients are in the products if they are poor quality. Luckily, HB Naturals really cares about quality and takes several measures to ensure that customers get the best.
All products are manufactured in the USA under GMP (Good Manufacturing Practices). - Their hemp is grown on Kentucky farms.
They have each batch of product tested by a 3rd party, and they display the Certificates of Analyses on their website (for hemp products).
All products are free of chemical fertilizers, herbicides, etc., and are non-GMO.
Hemp extract is extracted via a sub-critical CO2 method, which doesn't involve any harsh solvents.
When it comes to product quality, HB Naturals is at the front of the industry.
Business Opportunity
As you already know, anyone can join the HB Naturals business opportunity to earn money selling products and recruiting others into the business.
HB Naturals is what you call a MLM (multi-level marketing) company, and they rely solely on an independent sales force of distributors to do all the marketing.
As we already mentioned in the FAQ section at the beginning, this opportunity is free to join. You are not required to purchase expensive product packages like many other MLMs require you to (for example, Solle Naturals requires that you pay a $100 fee to get a free replicated website and other business materials... and others out there require more cash up-front).
That said, you must have at least 25 PSV each month to be considered "active" and eligible to collect commissions.
PSV stands for Personal Sales Volume and this includes the total volume of your personal orders as well as personal retail sales.
*Because you can simply buy products yourself to remain active, this is what some consultants will do... even though they might not need the products.
Compensation Plan - 7 Ways to Earn
But first... let's go over the different ranks in the compensation plan... because earnings will depend greatly on this status. There are 12 total:
Member
Consultant - Need 25 PV/month & 1 personally enrolled active member
Executive - Need 25 PV/mo and 2 personally enrolled active members
Bronze - Need 50 PV/mo and 2 personally enrolled executives
Silver - Need 50 PV/mo and 4 personally enrolled executives
Gold - Need 50 PV/mo and 8 personally enrolled executives
Platinum - Need 50 PV/mo and 12 personally enrolled executives
Pearl - Need 50 PV/mo and 12 personally enrolled executives
Sapphire - Need 50 PV/mo and 1 personally enrolled Platinum Consultant
Ruby - Need 50 PV/mo and 2 personally enrolled Platinum Consultants
Emerald - Need 50 PV/mo and 4 personally enrolled Platinum Consultants
Diamond - Need 50 PV/mo and 6 personally enrolled Platinum Consultants
In a nutshell, moving up the ranks is all about recruiting in more consultants and helping them recruit in more consultants. Sure, there is a Personal Volume requirement, but this only goes up to 50 PV/mo and stays at this amount.
Moving up the ranks will unlock more of the compensation plan, as you will see now, and it's all about recruitment...
Now let's talk about the 7 different ways to earn:
1) Retail Commissions
Retail commissions are when you sell HBN product to customers... pretty simple.
There are 2 ways you can go about this:
Refer people to purchase from your shopHBN.com website that you get as a Consultant.
Buy products yourself at a discount and then sell them directly to people at a mark-up.
When you send people to your website to buy products you will earn 50% of the commission-able volume and the other 50% will go into the Binary Pay structure, which we'll talk about in a minute.
*This doesn't mean you earn 50% commissions on your sales.
Each product is assigned a CV (commission-able volume). For example, the 1000mg CBD oil bottles have a CV of 100 points. You earn half of this... 50 points, which = $50.
2) Fast Start Bonus
Like most MLMs, this place has their form of a "fast start bonus". Here you will earn 20% commissions on the wholesale orders of your personally enrolled members during their first 90 days. You can also qualify to earn this bonus on 2nd & 3rd generation members if you are ranked high enough.
This bonus is intended to help give Consultants some quick bonus cash to get going.
*Note: Your 1st generation consists of the consultants that you personally recruit in. The 2nd generation is made up of the consultants that they recruit in. The 3rd generation is then the consultants that the 2nd generation recruits in... and so on.
3) Star Bonus Spring Promotion
This bonus ranges from $50 - $100 and pays Consultants for building their downline.
First you must make an order of at least 100 PV during the month
Get a $50 bonus when you have two 1st generation members who also have 100 PV
Get a $75 bonus when you have four 2nd generation members with 100 PV
Get a $100 bonus when you have eight 3rd generation members with 100 PV.
4) Matrix Bonus
HBN has a 2x17 matrix in place where consultants earn $0.25 to $1 for every order with 50 CV or higher.
The higher your rank, the more levels you will be able to earn from.
Here's how it works:
Below each person there are 2 positions. So each level doubles in size... and this continues down 17 levels (the diagram below just gives you an idea, but only goes down 3 levels).
With a matrix like this any position can be filled by anyone. So if one person only recruits a single consultant in, but another recruits in 10 consultants, the extra recruits by the person who recruited in 10 will spill over and fill any open positions.
The table below shows the number of levels you can earn on depending on your rank...
5) Binary Bonus
The Binary Bonus structure is similar to that of the matrix but works differently.
Remember how we talked about 50% of the commissionable volume on retail sales going to the binary structure? This is what we were talking about.
The binary structure also has 2 positions beneath each person...
But here there is a right and left side, or right and left team... and how it works is you will be paid up to 12% of the CV on the side that has the lesser sales volume for the month.
4% commissions on orders with 25 PSV minimum
8% commissions on orders with 50 PSV minimum
12% commissions on orders with 100 PSV minimum
*Note: You must be at the rank of Executive Consultant or higher to earn this bonus.
6) Binary Match Commissions
Binary match commissions pay down to 7 generations deep and pay consultants at the Bronze rank or higher a check match of the binary commissions that Executive Consultants in their organization (downline) earn.
At the rank of Bronze you will only earn 10% check matches from the 1st generation, and this improves as you move up the ranks, as follows...
7) Rank Advancement Bonus
Last on the list is this bonus, which simply rewards members for achieving the ranks of Pearl on up to Diamond... anywhere from $5,000 to $100,000.
How Is This Not a Pyramid Scheme?
Yes, the compensation plan does have a pyramid structure to it. Both the binary and matrix structures in the comp plan are pyramid shaped and those at the top earn from those beneath them.
BUT... all MLMs are like this and the difference between an illegal pyramid scheme and a legit MLM is the sale of products... not just to new recruits being forced to purchase products, but to real customers.
HBN sells real products and actually has a quite large customers base.
Earnings Disclosure
Is it worth it to become a consultant?
In order to answer this question we should look at how much consultants are actually making... which unfortunately isn't very much.
Heart & Body Naturals' income disclosure states, as we mentioned in the beginning, that the average consultant earns between $500 - $2,000 a year... which is nothing.
However, MLM statistics like this never paint a very clear picture of what is going on. We have no idea how much work these consultants put into it, how many quit without ever really trying, and so on.
That said, MLMs are notorious for having high turnover rates due to the very structure they have in place. The pyramid structure siphons money from the bottom to the top... making things more difficult for those on the bottom, which makes up the majority of participants.
On a more positive note, it's really refreshing to see that the majority of purchases come from regular customers, not consultants... at a 72 : 28 ratio...
This goes to show that HBN is far from being a pyramid scheme and this is what is needed for a MLM company to last in the long-run.
Pros v Cons
Pros
Nice product lineup, good variety
Made in USA
3rd party testing
Business opportunity available... and no cost to join
Large customer base
Cons
Products are pricey
Harder to make money than it seems
Conclusion - Worth Joining?
The products are good, so if you are thinking about joining just as a member then you just have to decide whether the prices are worth it to you, because there are cheaper alternatives.
However, whether or not to join the business opportunity isn't a question we can answer for you, but what we can recommend is that you only join if you actually believe and like the products. This will make selling easier and the entire business overall more enjoyable. Just don't expect to be raking in the money... very few people make it high enough up the ranks to make a lot and most fail.
As an alternative, if you don't want to share commissions with people above you and don't want to deal with recruiting then affiliate marketing is something you may want to consider... which can be done completely online.
Check out the Wealthy Affiliate training program if interested.
Questions or comments? Leave them below and we'll get back to you as soon as possible 🙂