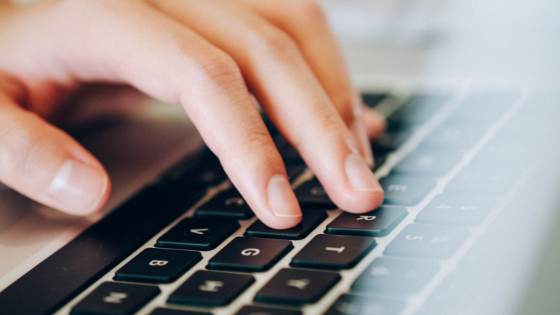 33 Freelance Writing Websites for Beginners – No Experience Needed
Do you love to write?
Do you love to make money?
Are you a newbie?
Then what you need is a good list of freelance writing websites for beginners so that you can get started right away--making money writing online.
Luckily for you my friend--this is exactly what I'll be providing you with. I've scoured the web and did all the hard work of finding the best opportunities for you.
There are lots perks to freelance writing. Some of the more notable include...
Being able to work when you want--which you can do around any sort of schedule
Being able bring in a full-time income if necessary or just a supplemental income if that's how you want it
Being able to work from anywhere with internet--just about anywhere
... pretty much any benefit that comes along with having a flexible job--these are the benefits of being a freelance writer and freelancer in general.
But becoming a freelance writer can be difficult if you don't know where to look.
You might have ran into an awesome job but when you went to apply it looked something like this...
Ouuuchh.
Your dreams may have been crushed--and crushed hard.
But guess what? You didn't give up. I know this because you are on my site now and I'm about to provide you with the ultimate list of websites where newbie or aspiring freelance writers can land paying jobs.
The good news--you don't need a lick of experience freelance writing. Everyone has to start somewhere, right? Now it's time to get your start.
Ready? Let's get to it...
What You NEED to Do Before Applying
1. You'll Need PayPal
A PayPal account--go create one if you don't already have one. Most companies pay through them and this is awesome, because it is trusted, fast, and secure.
2. Set Aside Some Time In Your Schedule
It's true that with freelance work you can do what you want when you want, but a schedule is pretty important if you want to be successful.
So set some time aside--or at least figure out when you are able to work when you land a freelance writing position.
If you don't have any assignments to work on you can always use the time set aside to look for other opportunities.
3. Figure Out What Type of Writer You Are
Get an idea of what you would be good at writing. What do you like and what would you like to write about?
Writing about certain things you have interest and/or knowledge in can make freelance writing a lot more enjoyable and easy.
How Much Money Can You Make as a Beginner?
I know this is a question that just about everyone is going to be wondering, but unfortunately it is incredibly difficult to answer.
Results will vary--a lot.
How good you are as a writer will make a big difference. A better quality writer will have a higher rating if they write for content mills; they will get more articles accepted and published if they submit to the many sites that pay for submissions out there; they will have better freelance opportunities--all of which will lead to more money.
That said--it definitely wouldn't be advisable to put all your eggs in one basket. Start out with the focus of making freelance writing a supplemental income and go from there. Don't expect to turn this into a full-time job right from the start--if that is your goal.
This Might Be Better Than Freelancing
If you like writing that much--have you ever considered creating a blog?
Think about it--most of the places out there hiring freelance writers are paying them to write blog posts, articles, etc. for their websites--which means that they must be making more money from the content the freelancers create than they are paying them to create it.
It's simple business really. Clients wouldn't be paying people to write blog posts if they were losing money.
So why not create your own blog?
The reason I bring this up isn't just because it can be a more rewarding path to take, and also because this is what I do for a living (you are on my site LegendaryWallet.com right now :)).
There are many ways to monetize a blog (such as affiliate marketing for example), but what it all comes down to is writing--and since you obviously are looking to make money writing it seems this would be right up your alley.
There are some downsides, such as...
It takes time to get a blog to be profitable (Not great for someone who needs immediate income)
Working for yourself requires more self discipline
.. but overall it is a great choice--and an incredibly affordable choice (you can get a domain and hosting for less than $5/mo).
The Wealthy Affiliate training course is excellent for newbies looking to start their own blog. They actually provide you with a free website + hosting so that you don't need a penny to get started. This is where I got started back in the day and I'm still a proud member of the community.
Full review of Wealthy Affiliate here
Comments or questions? Leave them below and I'll get back to you soon 🙂